Press Release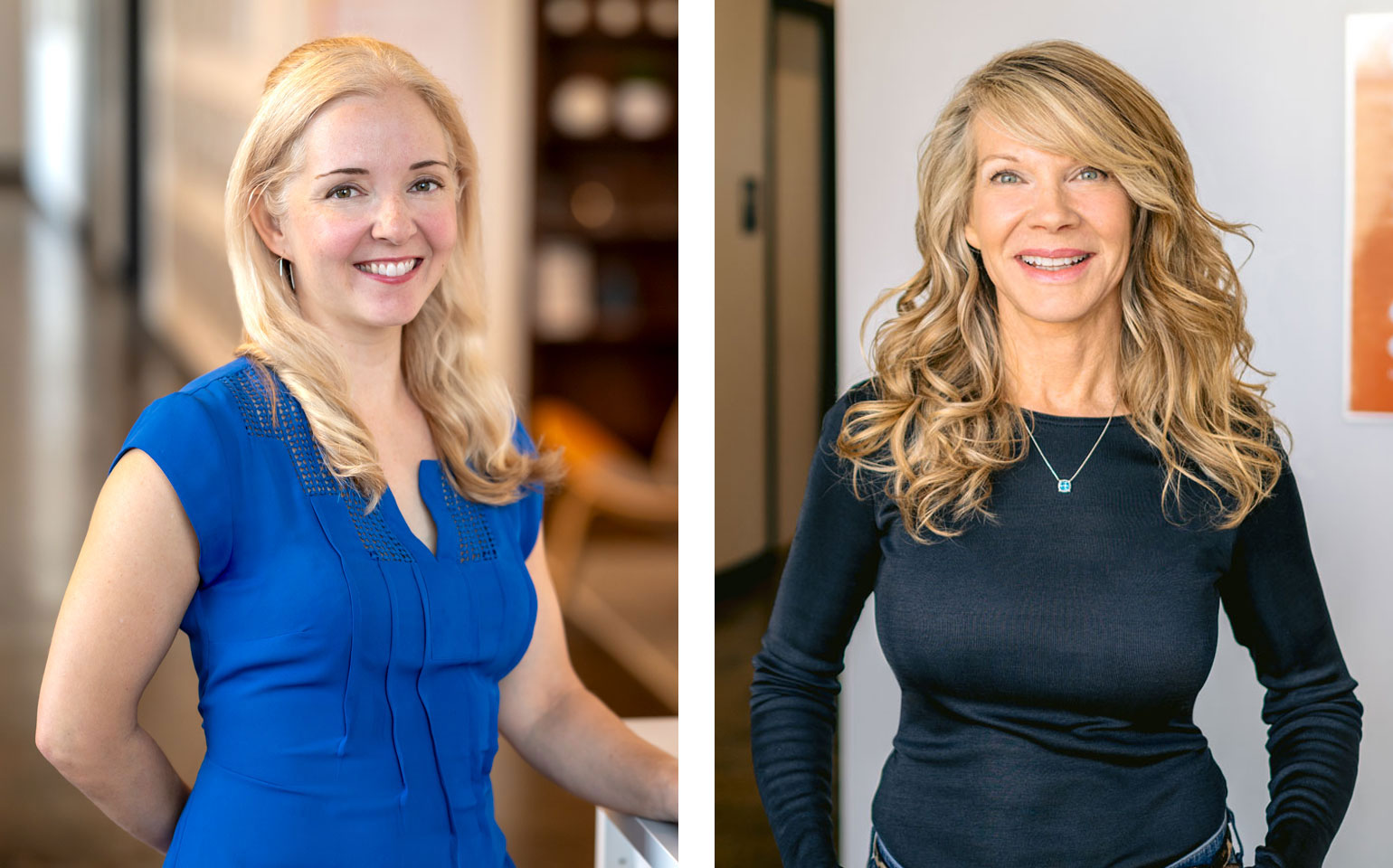 July 1st, 2023
New Creative Directors at BOLTGROUP
Sally Jenkins and Kat King promoted to Creative Director of Brand and Product
Charlotte, NC—Sally Jenkins and Kat King, both tenured designers at BOLTGROUP, are taking on new challenges with recent promotions to Creative Director of Brand and Creative Director of Product, respectively. Both are graduates of NC State's College of Design.
In addition to her new role as CD—Product, Kat will continue her role as Director of CMF (Color, Material, and Finishes) where she has focused much of her career, having worked with a variety of clients including HP, Panasonic, Real Player, M&M, Jenn-Air, Pitney Bowes, Evenflo, Coleman, Maytag, American Woodmark, Rubbermaid, Graco, and Lexmark. She now combines her love of creating and specifying colors for products and brands with her passion for human-centered design and user experience, collaborating at the intersection of creativity and purpose.
Sally has been back at BOLTGROUP for 2 years, having worked at BOLTGROUP as a young graphic designer, and is now taking the next step in her career as CD—Brand, with over 20 years of experience in all areas of graphic design, branding, and brand strategy. She now puts that creative curiosity to use every day creating and cultivating brand stories and experiences that translate into meaningful, effective brand communications for our clients.
"I am blown away on a daily basis by the talent and commitment these two professionals bring to the business. Their curiosity and enthusiasm for purpose-driven brands and human-centered design complement our diverse and inclusive ethos when it comes to creating exceptional design and client experiences. We're fortunate to have them as part of our team," said Jamey Boiter, CEO of BOLTGROUP.
—————–
Based out of Charlotte, NC, BOLTGROUP is a design innovation firm that helps clients worldwide create innovative design solutions that transform their products, brands, and services into higher performing assets. We work with organizations of all types to create experiences benefiting their business, people, and community. Learn more about BOLTGROUP at boltgroup.com, or by calling 704-372-2658.
Let's Connect
We welcome questions, comments, stories and (good) jokes.