COCA-COLA
Coca-Cola
As Agency of Record for Coca-Cola Occasion Based Marketing, BOLTGROUP developed innovative brand experiences around existing in-store equipment.
What We Did
Brand Architecture
Experience Design
Color Palettes
Merchandising
Retail Design
Art Direction
Visual Brand Language
Product Design
Signage
Brand Production
Fabrication Coordination + Fulfillment
Awards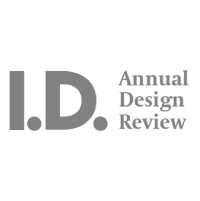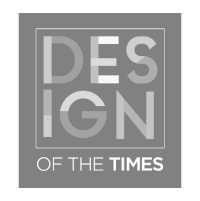 Challenge
Coca-Cola was in the midst of changing the archetype in its U.S. brand marketing. The shift was centered on "occasions." Targeted were all the times when consumers might want to enjoy a refreshing beverage—Coca-Cola or one of their other brands. But something was missing. To maximize impact, Coca-Cola had to innovate the point of interaction, as well as the messaging and visual appeal. They asked BOLTGROUP to design and create these brand experiences.
Solution
The solution started with materials and processes—how could Coca-Cola leverage its massive volume output of merchandising to tower over all competition? The question evolved to be: How do we capitalize on all the physical assets we currently own in the marketplace? How do we intersect our consumers with a brand experience just when they need a beverage?
Working as Agency of Record for the Occasion Based Marketing team, BOLTGROUP became immersed in the business and its multiple channels. Grocery to C&P to Mass / Drug to At School. Our aim was to discover new, innovative ways to engage target consumers with occasion-based messaging and visual merchandising that would elevate the brand above competitors. A few occasions included: Drive Time, After School, and Shop Refreshed.
A top priority for the design team was developing innovative brand experiences around existing in-store equipment and "owning" aisles, end caps, and fountains through use of Coca-Cola's brand assets. Also, invitational messaging communicating brand benefits was key.
Result
Coca-Cola gained significant incremental volume across every channel and protected its placement from all competitors. All as a result of creative application of brand properties onto existing assets, the design of innovative new merchandising and POS, and pinpoint messaging that intuitively connected to consumers at the right time in the right place.
Design + Brand Experience—a powerful combination for the world-giant beverage brand.
Working hand-in-glove with the Occasion Based Marketing Team, BOLTGROUP quickly immersed themselves into our business and became an integral partner, developing innovative brand experiences, from creative messaging through merchandising displays and sales training materials for co-branded meal initiatives with Coca-Cola, Kraft and Nabisco products. Their work had an immediate impact on sku velocity and average ticket, increasing sales in grocery and c-store channels.

— Bob Gfeller, Director Occasion Based Marketing, Coca Cola
Let's Talk
Fill out the form below and we'll be in touch soon. Or, give us a call at 1.888.GET BOLT. We look forward to exploring possibilities.