FuelBelt
Rethinking Wearable Hydration
BOLTGROUP designers set out to rethink wearable hydration from the ground up.
What We Did
Industrial Design
User Research
Human Factors Research
FEA
Mechanical Engineering
Prototyping + Appearance Models
Visual Design
3D CAD Modeling
New Product Idea Generation
Awards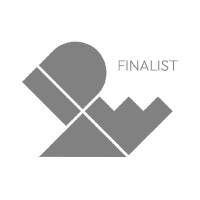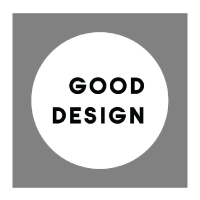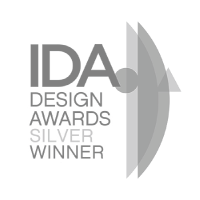 Challenge
In 1997, FuelBelt introduced the world's first wearable hydration for endurance runners, propelling the brand to the forefront of the sport. 20 years later, hydration belts are must-have training and racing tools for serious athletes, but FuelBelt is no longer the only choice runners have. With major sporting goods brands like Nike and Nathan Sports entering the market, FuelBelt needed innovation to re-establish their leadership position. They needed a partner that specialized in human-centered design, with proven success developing products for athletes. They chose BOLTGROUP.
In order to uncover opportunities to improve hydration products for runners, BOLTGROUP got outside: designers and researchers attended triathlons, endurance trail runs, and marathon running events across the country to observe runner's behavior and interview participants. One particular group of runners provided some of the most illuminating insights: runners who refused to wear hydration belts in the first place. They complained that the belts were too bulky and bouncy, interfering with their stride, and even worse, they made them look silly.
Solution
BOLTGROUP designers set out to rethink wearable hydration from the ground up. To reduce bounce and perceived weight, we developed an ergonomically curved water bottle and belt that hugs the body's natural shape, positioned across the lumbar area of the back. We tested various bottle shapes, sizes, profiles, and orientations on the body to find the most comfortable, least bouncy design. The resulting Ergo Belt feels lighter and bounces less, with a more streamlined and aerodynamic look.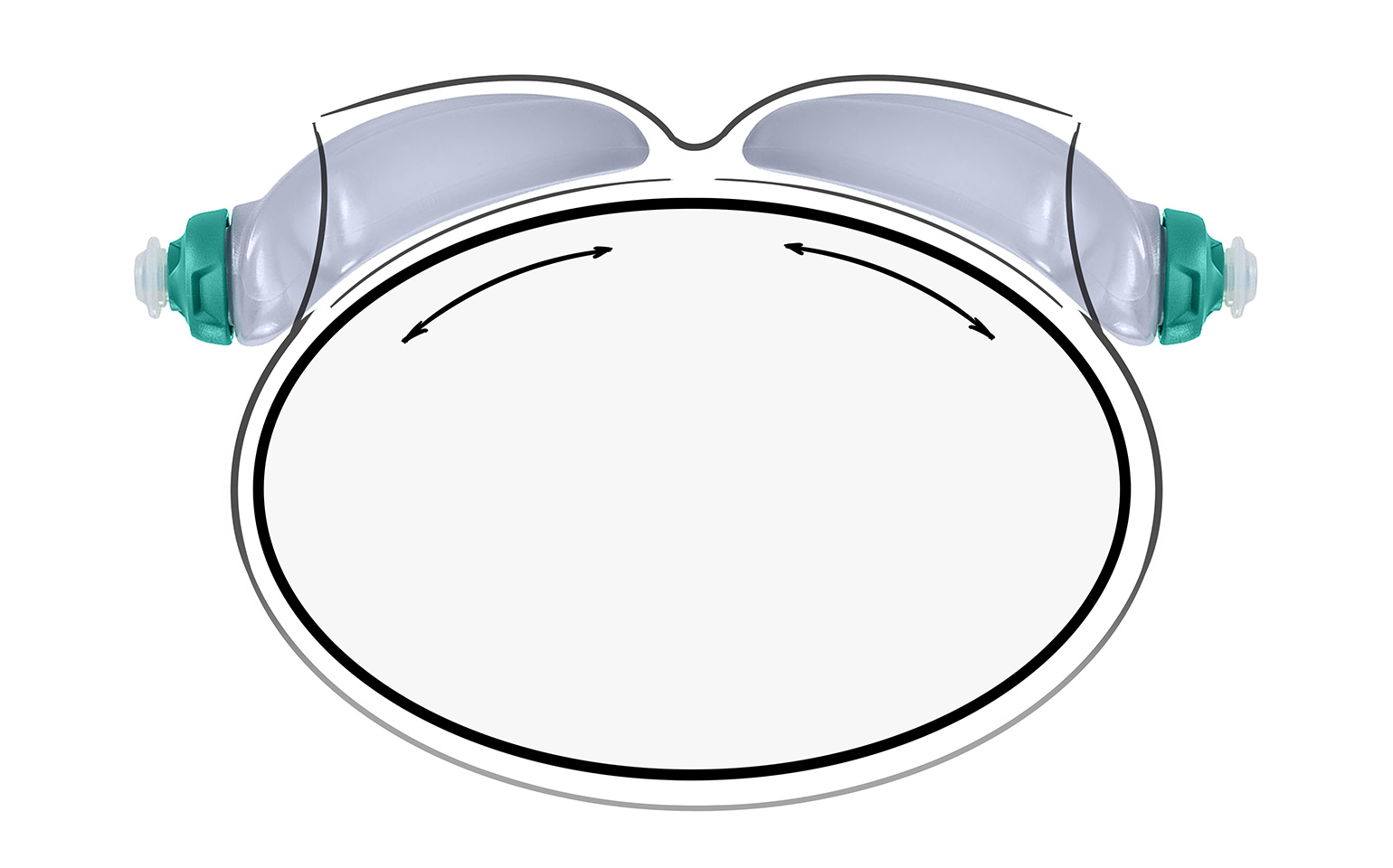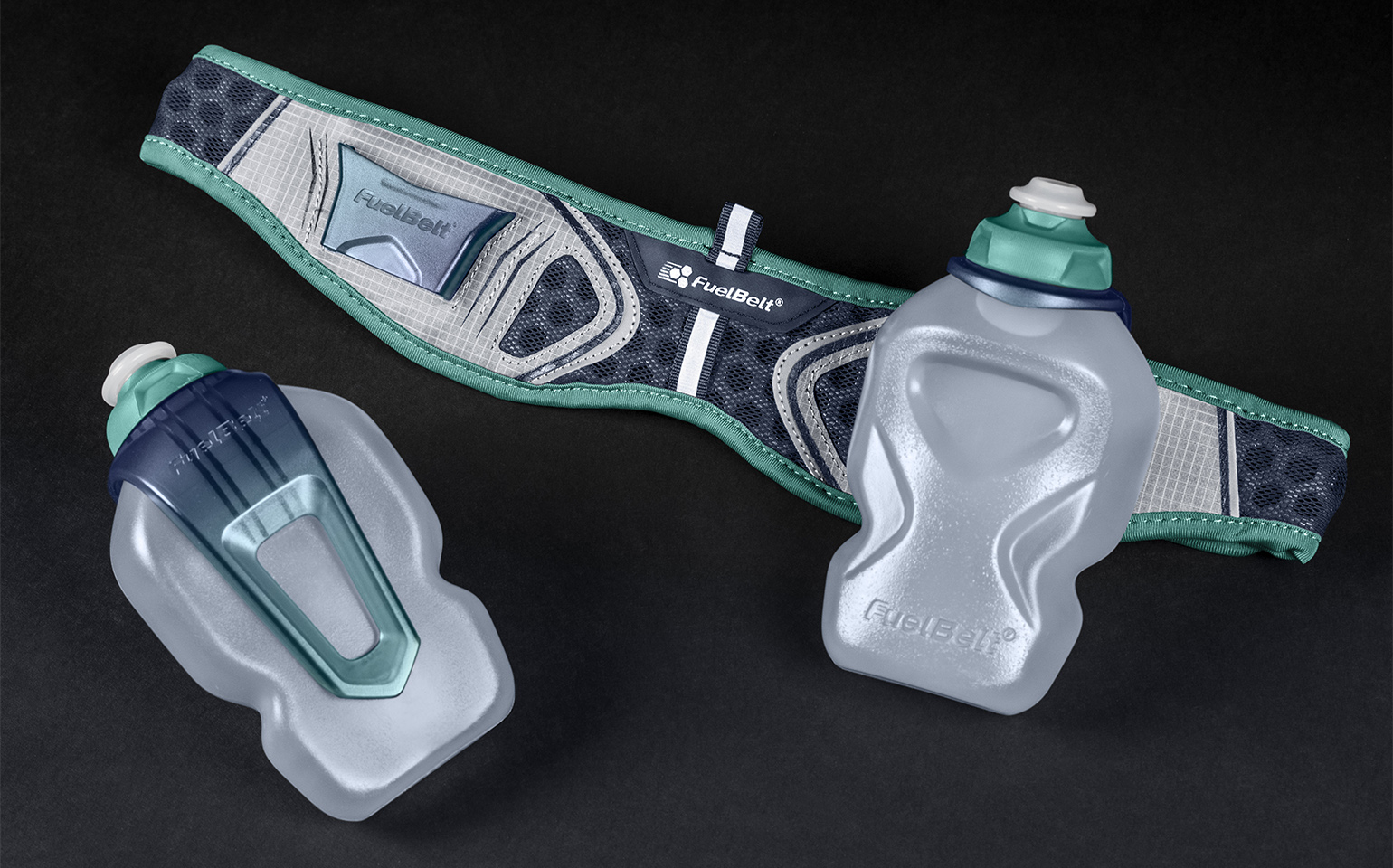 Our designers and engineers also developed a flexible new hydration belt platform that allows runners to scale up (or scale down) based on the hydration needs of the day. The UltraLight bottle's innovative new clip system allows runners to leave the belt behind, and carry just one bottle clipped over the waistband of their shorts for quick training runs or minimalist excursions. For longer runs and races, two bottles can be clipped into the UltraLight belt, with ultra-low-profile clip receivers.
Results
Runners have been putting the new Ergo Belt and UltraLight hydration belts to the test, and the reviews speak for themselves.
Quite simply this is my favorite of any kind of drink holder for running. This one just doesn't bounce. I also didn't like how bulky all the others were, and this isn't.

— Amazon.com verified review
I tried a few different hydration belt systems and this is my favorite. The sideways water bottles are better balanced and secure and don't bounce around like the upright clip-on bottles on other belts.

— Amazon.com verified review
This is quickly becoming my favorite hydration belt.

— Amazon.com verified review
Let's Talk
Fill out the form below and we'll be in touch soon. Or, give us a call at 1.888.GET BOLT. We look forward to exploring possibilities.