kobalt
Capturing a New Niche
BOLTGROUP conceived an integrated product + brand strategy for Kobalt Tools including consumer research, brand creation and design, product design, packaging, marketing & visual merchandising.
What We Did
Industrial Design
Brand Strategy
Brand Architecture
Brand Research
Brand Naming
Visual Identity System
Experience Design
Color Palettes
Brand Production
Merchandising
Retail Design
Direct Mail
PR + Media Tour
Video Production
Advertising
Art Direction
Brand Guidelines
Brand Design + Communications
Visual Brand Language
Product Design
Signage
Prototyping
Packaging
Fleet Graphics
Brand Coaching + Training
Brand Stewardship
Fabrication Coordination + Fulfillment
Awards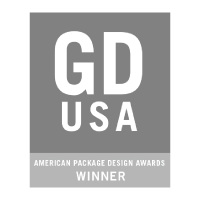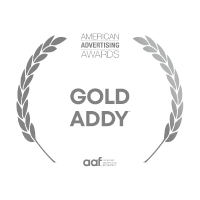 Challenge
The executive team at Lowe's Charlotte metro headquarters had a hypothesis that they could bring a new niche of mechanics' tools to retail. They saw a chasm in the hand tool marketplace. "Weekend-warriors," guys working on their cars at home, bought Sears Craftsman brand. Professional mechanics purchased brands like Snap-on and Matco from tool trucks. The gap in price and availability between Craftsman and Snap-on was huge. Lowe's believed that guys who love cars wanted better tools.
Lowe's needed to test their hypothesis and, if valid, create the brand that could take on Craftsman and win. But they had not created a brand on this scale before, so they turned to BOLTGROUP.
Solution
With innovation as one of the pillars of the brand, Kobalt needed to set the standard in mechanics' tools from day one. The finest mechanics' tools available at retail. Every touchpoint—from name, logo design, and brand identity system, to package design, visual merchandising, and marketing communications—had to use the brand voice. We conducted months of quantitative and qualitative research to determine the best brand positioning, product design features, and brand identity elements for the aspirational mechanic. An integrated product + brand strategy was conceived and Kobalt Tools was born.
Result
Through meticulous development and testing, validating everything through target consumer research, we not only established Kobalt as a national brand in stores but also as a brand that people love. The brand design embodied the look of high quality with hints of German heritage, as if it had been around for years. Next we put Kobalt in front of writers, trade magazine editors, celebrities, and shade tree mechanics, creating word-of-mouth buzz for the brand. Through an association with NASCAR, Kobalt achieved an even higher consumer mind share.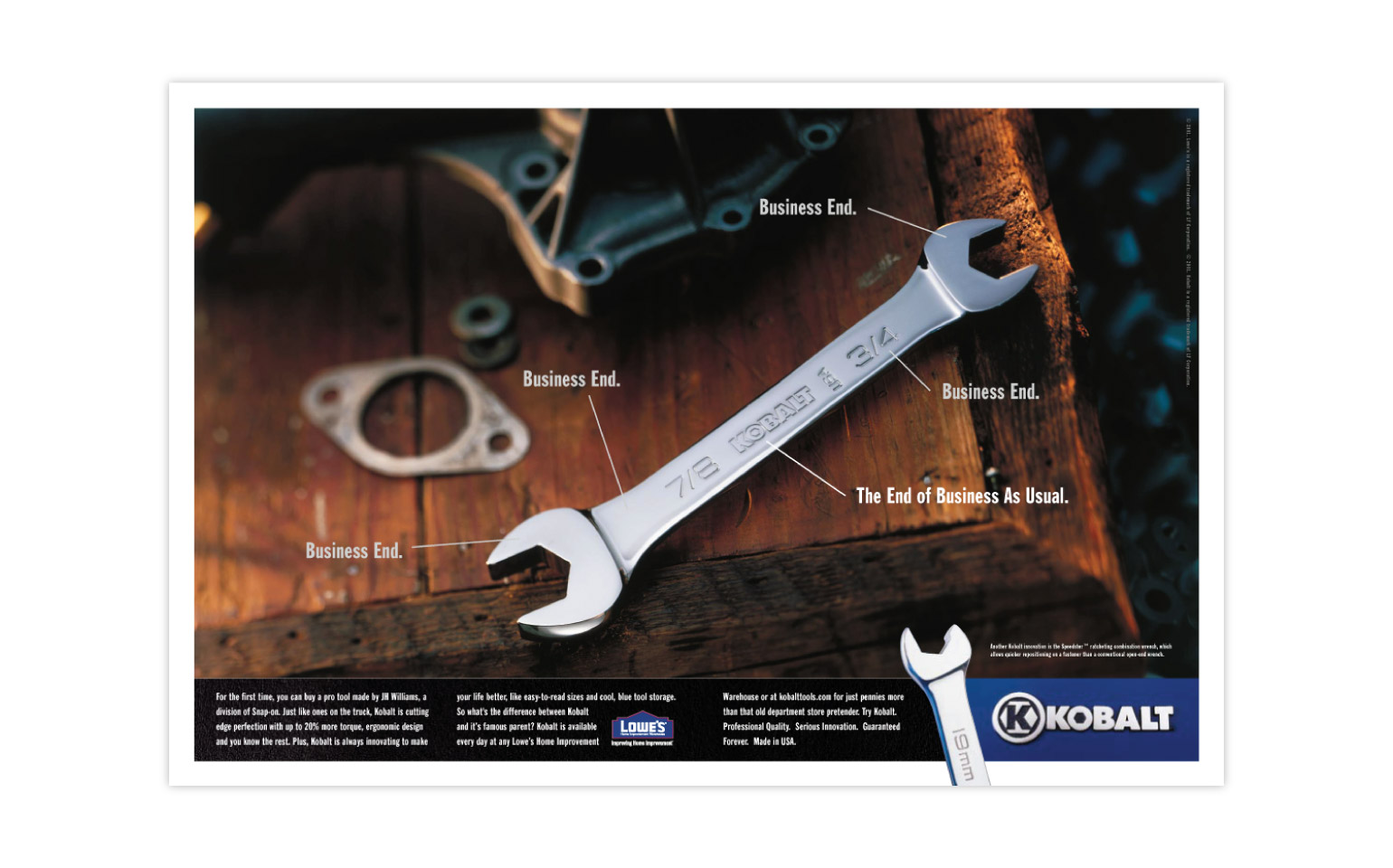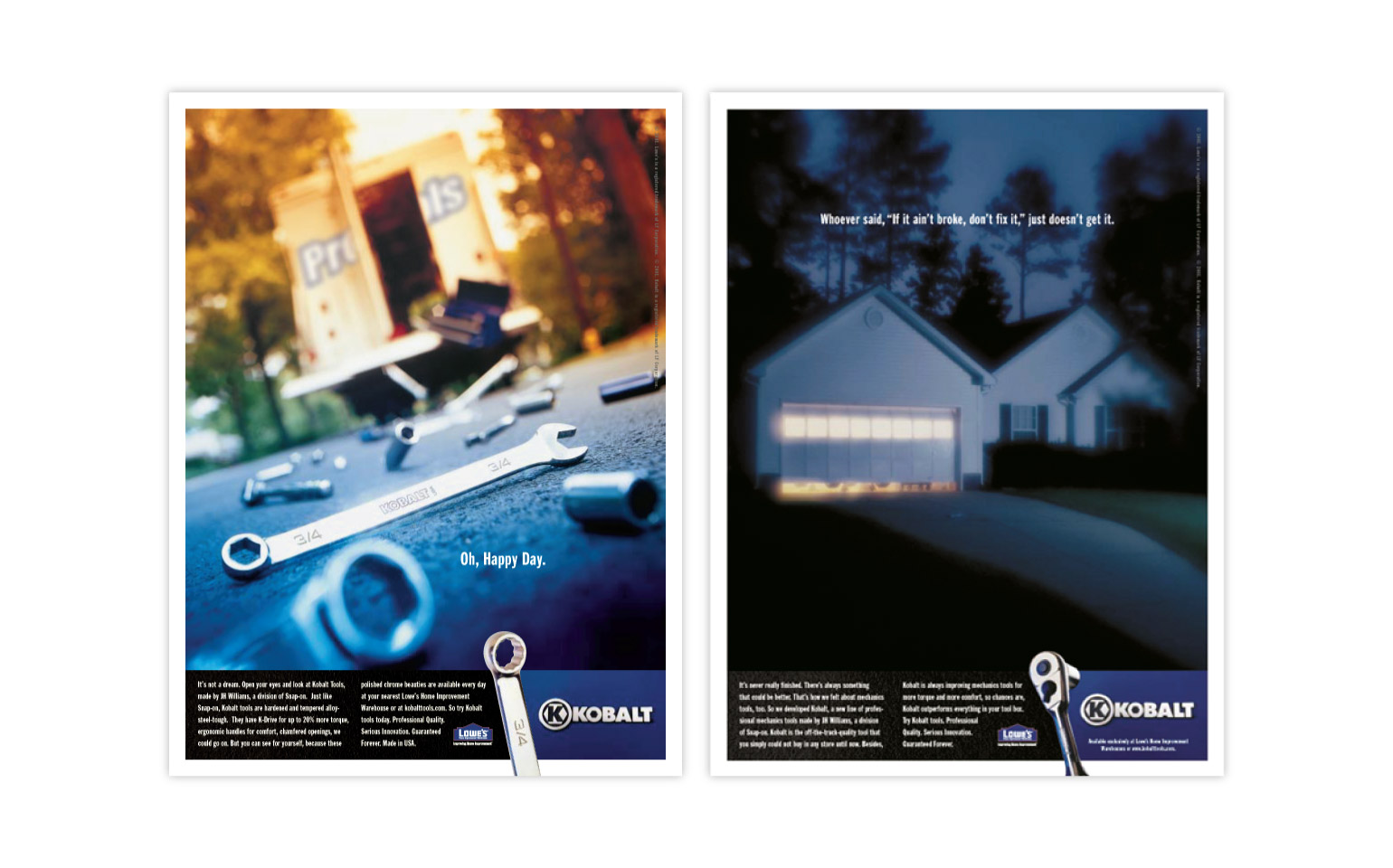 Today Kobalt is the most successful proprietary brand in the store's history—a multi-hundred million-dollar brand. In fact, in a 2015 study, Kobalt was found to be one of the 10 most desired brands among U.S. dads. It was also listed as a "brand to watch" on Landor's 2012 "Breakaway Brands," published by Forbes. A full-circle testament to design excellence, strategic innovation, and thoughtful leadership.
Soup to nuts, that describes the role BOLTGROUP played in conceiving, developing, and bringing Kobalt Tools to market, as a priority private brand for Lowe's Home Improvement. Starting with deep research into the market that informed the brand strategy, they created the name and all of the visual and verbal assets for the brand. BOLTGROUP developed the visual brand language for the product and a multi-year product roadmap for line extensions, as the brand gained share. Then BOLTGROUP managed the brand as Agency of Record for 3 years to ensure its foothold and growth in the market. Through their expertise in branding, BOLTGROUP created the template for Lowe's private brand development through this unprecedented and integrated product and brand success.

— Bob Gfeller, Chief Merchandising Officer, Lowe's Home Improvement
Let's Talk
Fill out the form below and we'll be in touch soon. Or, give us a call at 1.888.GET BOLT. We look forward to exploring possibilities.