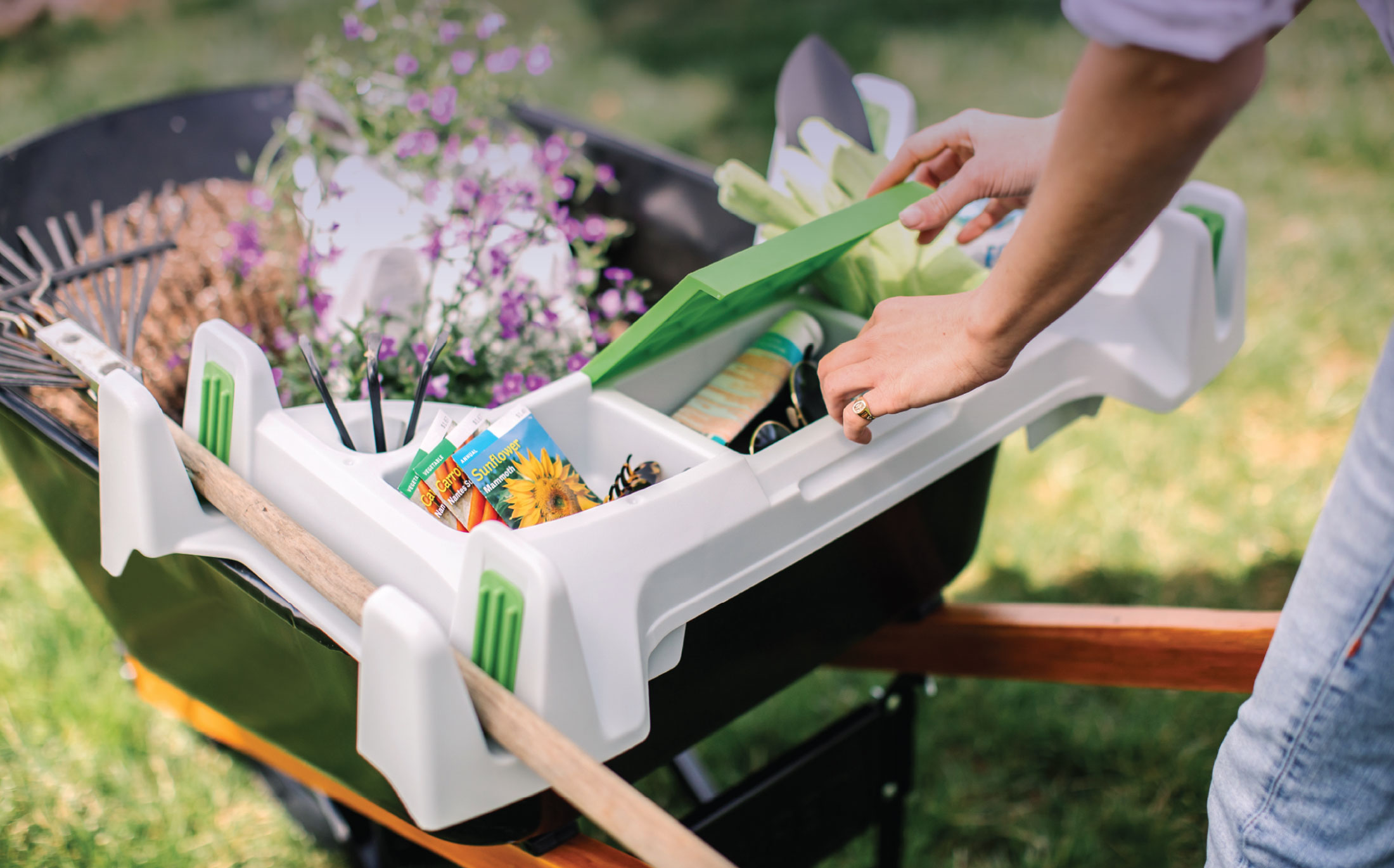 ;
Little Burros
All Work. No Hay.
Have you ever just known that you had a great idea? And were amazed that there wasn't anything like it on the market? That's where this story begins.
What We Did
Industrial Design
Mechanical Engineering
User Research
Production Sourcing
Visual Brand Language
Manufacturing Support
Product Launch Strategy
Finite Element Analysis (FEA)
Prototyping and Appearance Models
Production Part Documentation + BOMS
Brand Guidelines
Brand Strategy
Brand Architecture
Brand Naming
Visual Identity System
Experience Design
Color Palettes
Packaging
Merchandising
Brand Coaching + Training
Brand Stewardship
Brand Design + Communications
Retail Design
Website
Video Production
Direct Mail
Trade Show
Promotional Design
Advertising
Art Direction
Brand Production
Fabrication Coordination + Fulfillment
3D CAD Modeling
Awards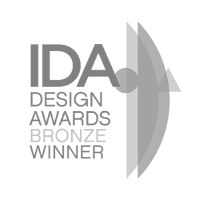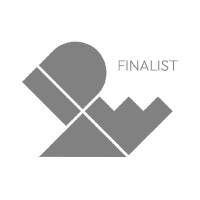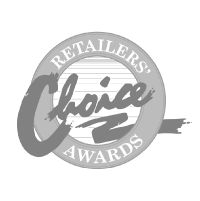 Challenge
Meet Bob Thorsen, master contractor on elite residential projects, president of award-winning Thorsen Construction, community supporter, father of five, and a guy who helps his wife in the garden (i.e., human burro). One sunny Saturday, as Bob worked shoulder-to-shoulder with his wife Sudie, lugging tools, sand, water, lemonade, hoses, and potting soil around their six-acre yard, an idea began to gel. When Sudie looked up, Bob was gone. Plugging away in his tool shed into the wee hours, Bob proudly emerged with the Little Burro prototype. Sudie was delighted as the first Little Burro was put into service in her garden.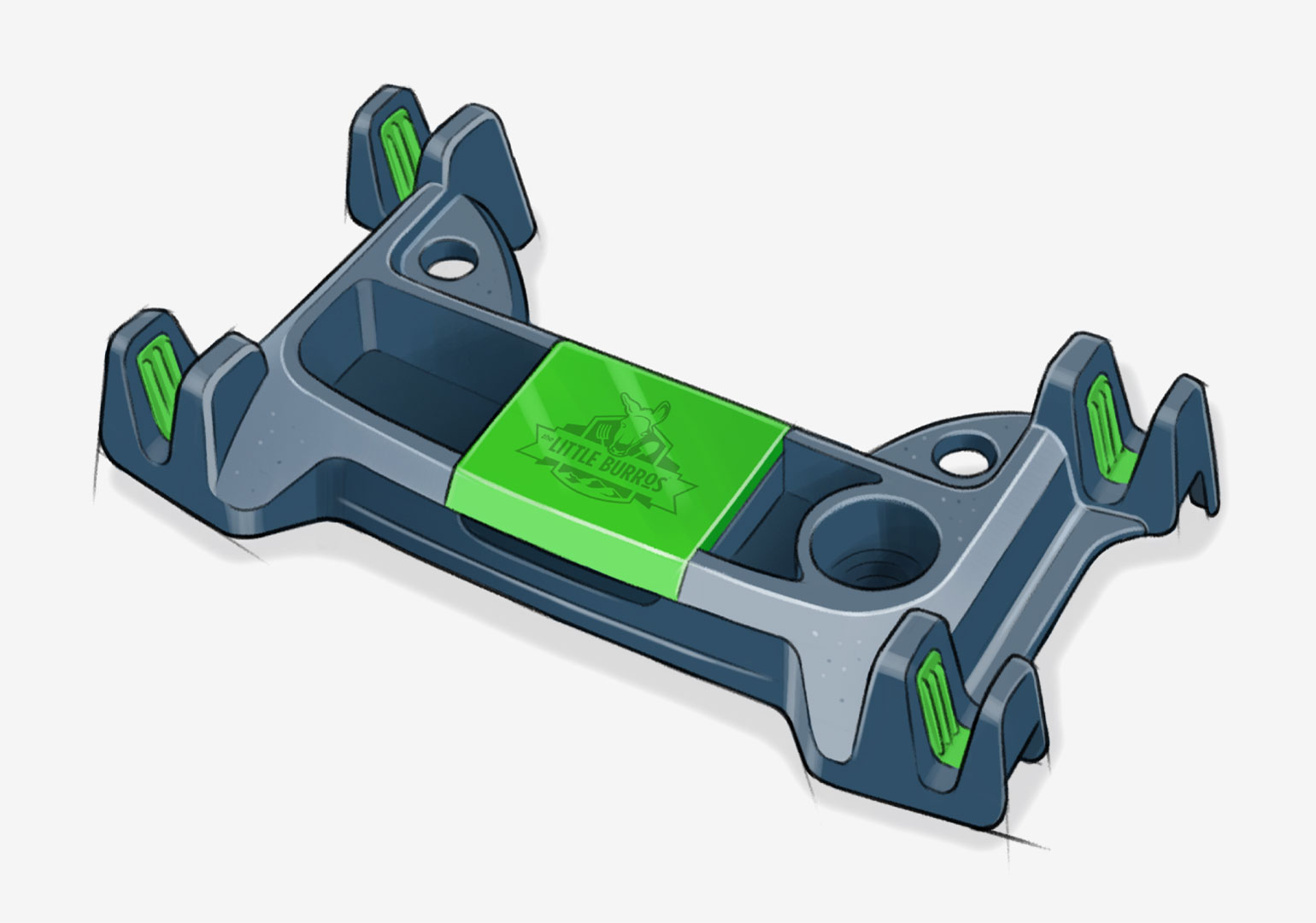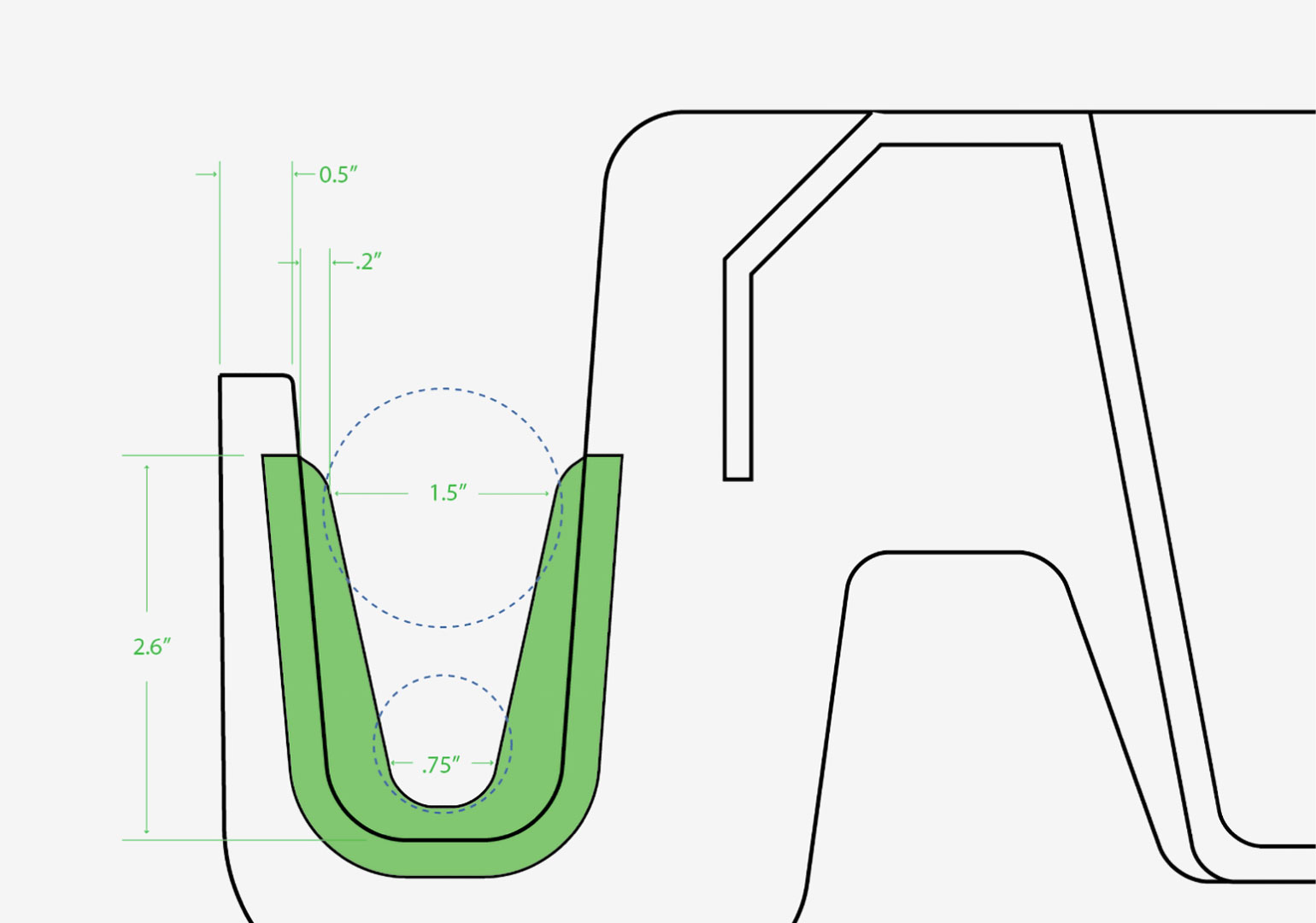 Solution
How to bring Bob's great idea to light? It needed industrial design, engineering, testing, and a prototype. And, of course, it needed a brand. Through fortuitous connections and relationships, Bob found BOLTGROUP. We loved his idea and immediately immersed ourselves into his invention, his vision, and his business goals. Through our integrated service lineup, we not only had our design innovation team developing the physical product, we were creating the purpose, promise, pillars, personality, positioning, and the brand strategy to bring it to market.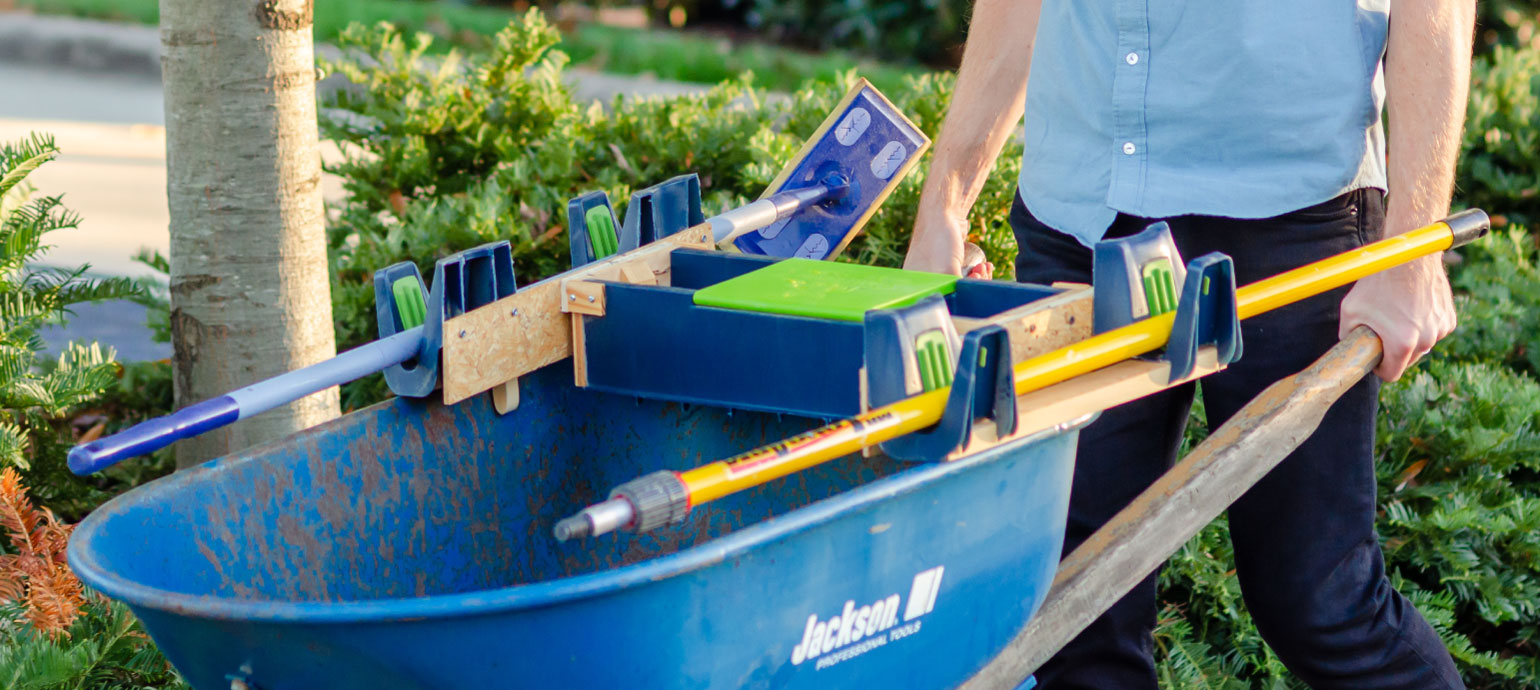 We extended Bob's imaginative idea, building a series of models to study how home gardeners would react. Then we researched the most popular wheelbarrow brands to size the product accurately. Our industrial designers carved out a visual design that looked sleek and rugged. We designed hooks for long-handled tools, a waterproof phone cubby, and holders for hand tools and beverages. These innovative features were built around the main tray that accommodates everything from flower flats to 80 lb. concrete bags—all while allowing access to the main wheelbarrow bucket.
BOLTGROUP engineers created the 3D CAD for manufacturing and ran FEA to optimize the structural design. Our brand experience team created the Little Burros branding, packaging, and website. And we helped Bob find a competitive, domestic molder so the Little Burro could proudly claim "Made in the USA".
Result
What happened next was no surprise (at least to us!). Little Burros was named the Retailer's Choice for best new product at the 2014 National Hardware Show. The booth spilled into the aisles with appointments, and #burrobuddies Instagramming was all over Las Vegas.
The product design would go on to win multiple awards, including IDEA and IDA, and eventually earning placement in Ace Hardware, True Value, and Tractor Supply Co stores across North America.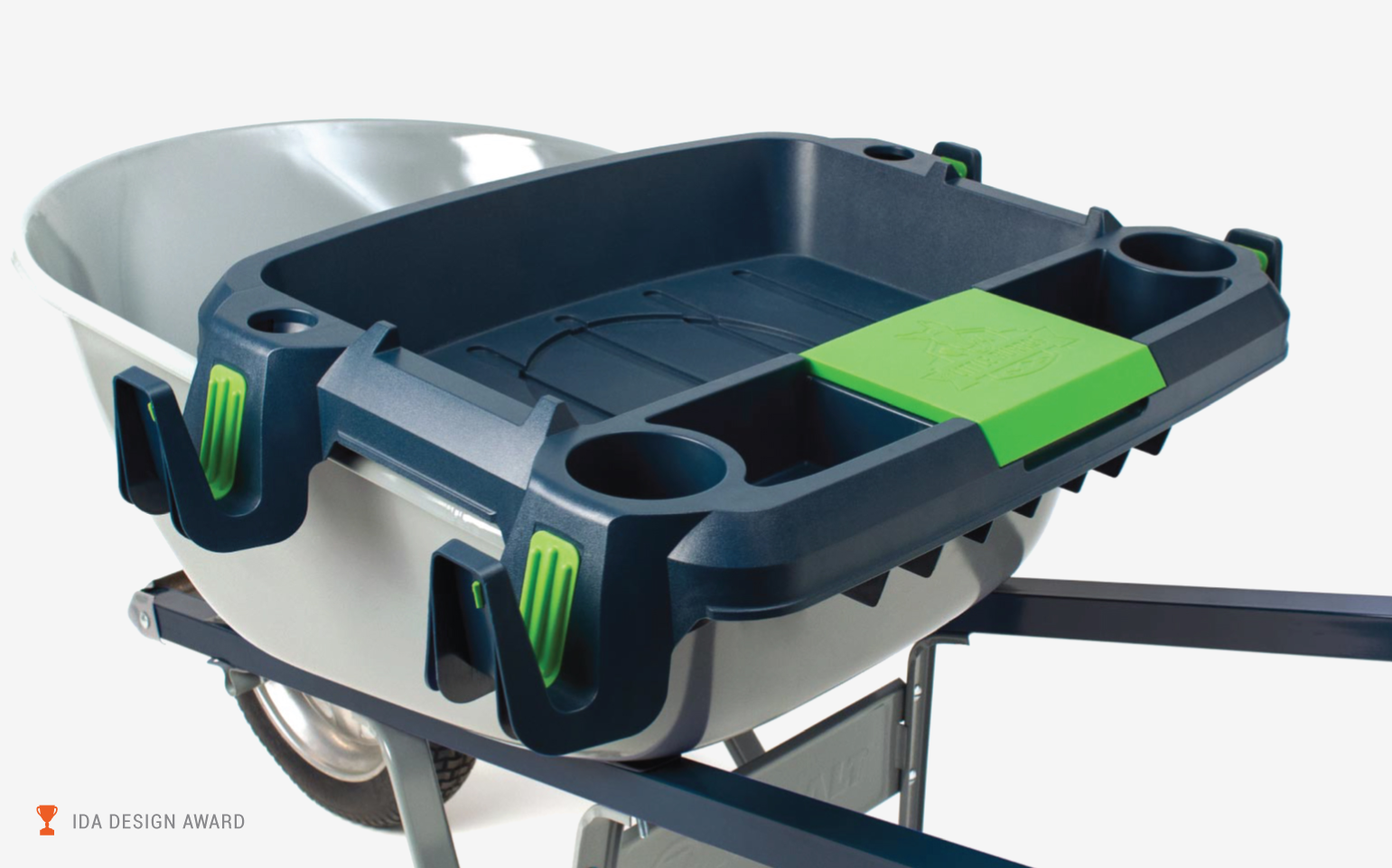 Fast forward a couple of years. Based on the market success of the original Little Burros, Bob engaged BOLTGROUP again, this time to design a new version of the product. A leaner, meaner model that we would name the Burro Buddy. Incorporating feedback from retailers and customers, we designed the Burro Buddy to keep the best features from the original product, delivered in a smaller, easier to handle (and ship) package. With fresh new videos and marketing materials, and an update to the trade show booth, the Burro Buddy debuted at the 2017 Hardware Show to rave reviews, and won the Retailer's Choice for best new product, again! They earned an appearance on Shark Tank (they smartly held on an offer from one of the sharks), and a couple years later the National Hardware Show recognized them yet again with "Most Outstanding and Innovative Product".
This time the biggest retailers in the business couldn't ignore the excitement. The Burro Buddy will be debuting in Lowe's Home Improvement stores across the country in 2022, and in Walmart Stores nationwide in 2023 (featured as a 100% Made-In-the-USA product)!
We had an idea for a wheelbarrow attachment but no understanding of how to move forward. The absolute best discovery we made in our search for help was BOLTGROUP. This incredibly talented team transformed our literal cardboard and duct tape 'idea' into a highly engineered, award-winning, marketable product. They patiently listened to us, consistently communicated with us, regularly met with us, and very literally were able to manifest our imagination. They developed a distinctive brand and image that gave life and personality to our Little Burros.

— Bob Thorsen, Little Burros Creator
Let's Talk
Fill out the form below and we'll be in touch soon. Or, give us a call at 1.888.GET BOLT. We look forward to exploring possibilities.