ITT Night Mariner
Sharing the Light
ITT saw an opportunity to offer night vision technology to consumers, but was challenged by limited resources; BOLTGROUP was invited in to help.
What We Did
Consumer Insights Research
Market Research
Market Segmentation Studies
Industrial Design
Brand Strategy
Brand Architecture
Brand Guidelines
Visual Brand Language
Experience Design
Prototyping
Product Launch Strategy
Brand Naming
Visual Identity System
Brand Coaching + Training
Brand Stewardship
Brand Production
Art Direction
Brand Design + Communications
Color Palettes
Retail Packaging
Merchandising
Promotional Design
Direct Mail
Trade Show
Advertising
Fabrication Coordination + Fulfillment
Awards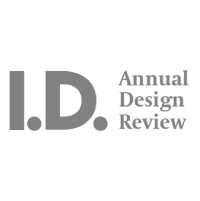 Challenge
Many of us remember the phosphorous green images that flashed on our TV screens during the first Gulf War. We were glimpsing a world most of us had never seen before of U.S. troops equipped with night vision technology. ITT then saw an opportunity to offer that same technology to industry and consumers, but having worked as a defense contractor for many years, they had no experience in consumer products. ITT was unsure where to apply its technology, which consumer category would be most viable, and what form the product should take. BOLTGROUP was invited in to help.
Solution
To set the program's sights on the right market BOLTGROUP first applied its Perception Ideation process to discover potential applications for the technology. Then we conducted extensive market research across the U.S. to rank and validate the most viable categories for consumers. One of these markets stood above the rest in having a discernible need and the discretionary income to afford the technology—leisure marine. There were 35,000 boats 20 feet or larger in the U.S., and boaters love to be first to get a product that will protect their boats.
Product form and configuration became the next hurdle. As the product development team designed the housing and controls, the brand team developed a naming system that would migrate easily to future markets. Night Mariner. Night Quest. Night Sportsman. Night Enforcer. The visual identity included packaging, sales, and launch materials using a navigational theme in night vision colors.
Result
Night Mariner broke onto the commercial market with great success and established ITT as the market leader for many years. The Night Mariner was followed by the Night Tracker for hunters and the Night Enforcer for security personnel. Our own industry honored the product and brand with multiple awards, including the prestigious ID Annual Design Awards.
Once we set our sights on the right target market, everything else just seemed to fall into place.

— Robert G. Williams, Vice President & Director of Business Development, ITT Night Mariner
Let's Talk
Fill out the form below and we'll be in touch soon. Or, give us a call at 1.888.GET BOLT. We look forward to exploring possibilities.