safety first
Small Customers. Big Breakthroughs.
BOLTGROUP crafted a range of car seat designs that integrated new technology & visually depicted it in a compelling way for Safety First.
What We Did
Industrial Design
Prototyping
Consumer Validation Testing
Challenge
Children's car seats provided pretty good protection against front impact crashes. However, side impacts were leaving children at fatal risk. Safety First had a new car seat technology that would protect kids from side impact, but it had yet to be integrated into a holistic seat design. Furthermore, the innovation needed expressive aesthetics to tell the story to parents shopping for car seats. And it all needed to happen quickly.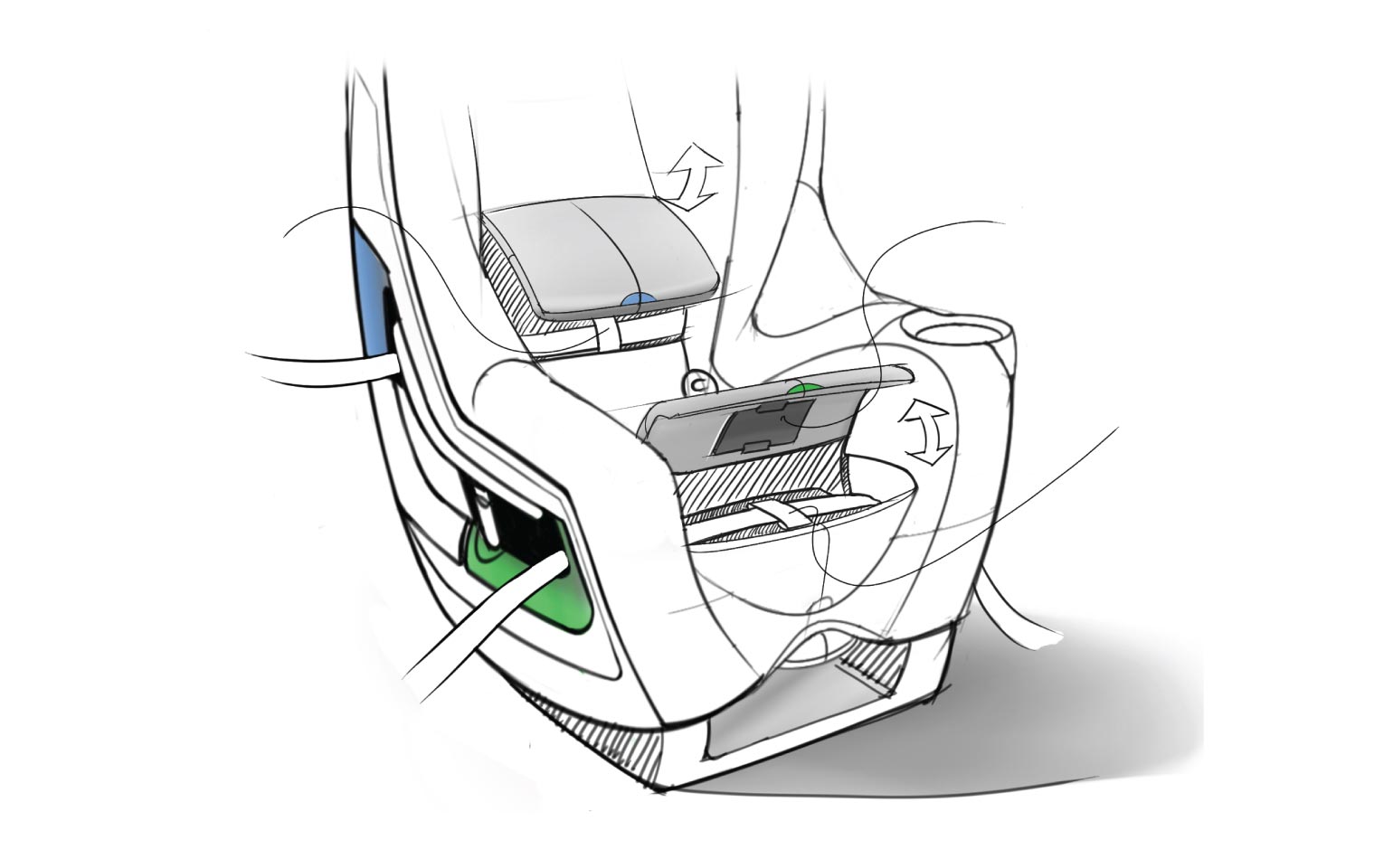 Solution
BOLTGROUP laid out an aggressive schedule to meet the client's tight product introduction timeline. Then we crafted a range of designs that not only integrated the side-impact technology, but also visually depicted it in an apparent and compelling way. Next our team fabricated prototypes and held focus groups to hone and validate the design with consumers.
Result
The new technology appears in the side, back, and headrest areas. This new visual statement, like no other on the market, immediately communicates the innovation and functionality to consumers at point-of-sale. Two car seats were designed. The Rumi Booster for older kids has a color-coded belt path for easy installation, integrated cup holder that compresses in a side impact to help protect the child, and one-handed adjustable head rest to easily accommodate growing children. The smaller Combination Booster is for younger children in a forward or rear-facing configuration.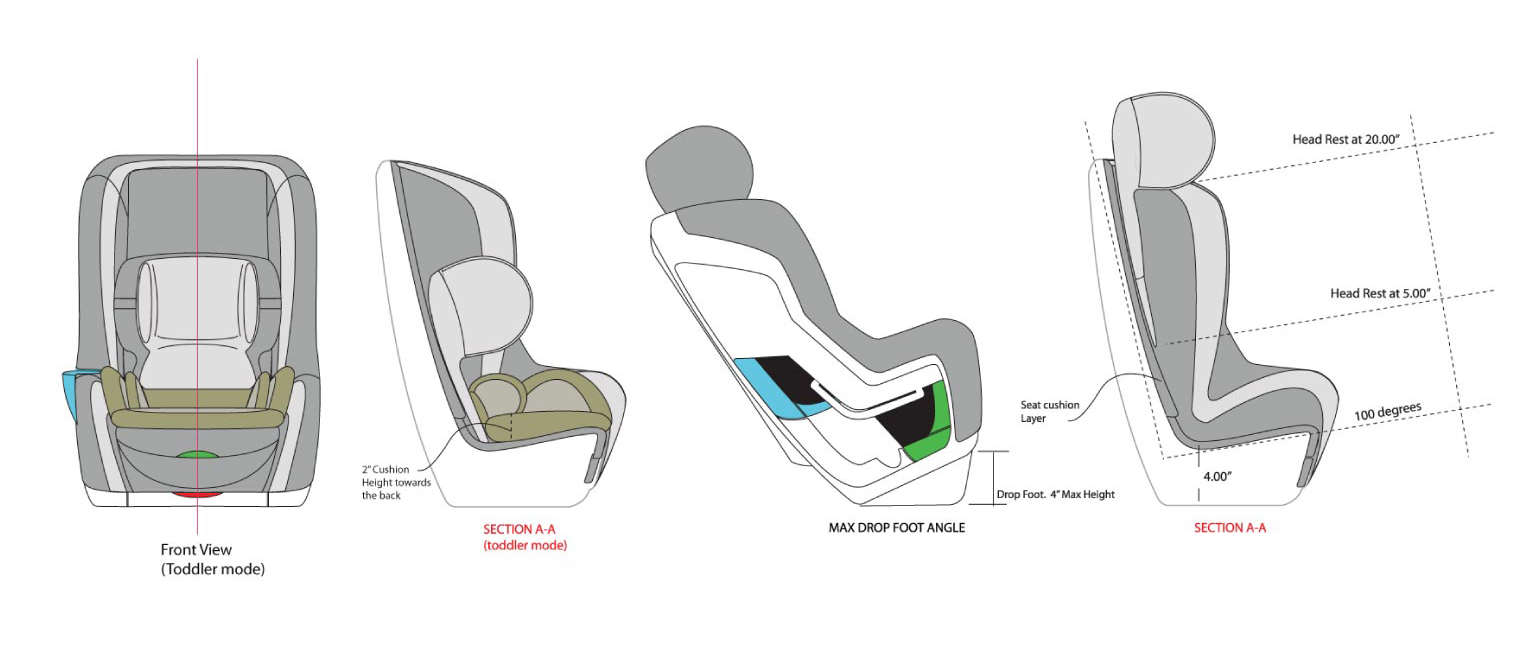 Rumi won the Best Bet Booster award from the Insurance Institute for Highway Safety. And independent online reviewers like Babygizmo and One Crazy Mom loved the seats: "A sleek and appealing appearance as well as smooth edges that won't damage the car interior." "Very impressed with the new look; a cross between a Star Trek and a new European design. Super cool and so different!" "An excellent purchase for parents looking for a well-made, affordable, and aesthetically pleasing car seat."
Let's Talk
Fill out the form below and we'll be in touch soon. Or, give us a call at 1.888.GET BOLT. We look forward to exploring possibilities.