airdye
Making the World Thirst for It
BOLTGROUP created the core brand foundation, brand positioning & brand personality for a new technology with great potential to save water, AirDye.
What We Did
Brand Strategy
Brand Architecture
Brand Naming
Visual Identity System
Experience Design
Color Palettes
Trade Show
Brand Design + Communications
Showroom
Direct Mail
PR
Video Production
Advertising
Art Direction
Website
Digital Design
Content Strategy
Brand Guidelines
Signage
Brand Coaching + Training
Brand Stewardship
Brand Production
Fabrication Coordination + Fulfillment
Awards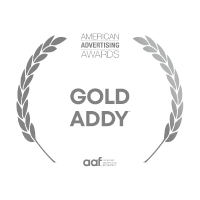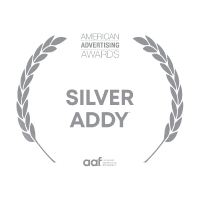 Challenge
How often does a radical new technology come along … one that can also help save the planet? It's rare. BOLTGROUP had the privilege of watching it happen. We were chosen to create the brand for a technology with great potential to save water in a water-guzzling industry.
Solution
The most sustainable process for dyeing and decorating synthetic textiles had just been invented. It was a huge breakthrough. It saves energy, it saves money, it reduces green house gases. And it doesn't use or pollute any water! World changing indeed, when you consider that traditional textile dyeing and decorating is the #3 polluter of water on the planet—trillions of gallons a year.
AirDye. Save Water. Save the Planet. That's how we would attract press attention. But we also needed to capture manufacturers with a strong ROI. Marketers of end products, from apparel, to window treatments, to hotels, to retailers, needed a value proposition that would attract customers and drive purchase. This became the challenge.
From the core brand foundation, we formulated the brand positioning and brand personality. We then created the value propositions that steered us to our communication platform structured around a tiered market approach.
The trick was to build the brand very quietly with consumers, while creating buzz and desire with manufacturers and the industries they served. Targeted brand communications in our proprietary networks were employed. As an embodiment of the technology's sustainable practices, we used little printed collateral or traditional advertising. Instead, we sourced targeted events, harnessed the power of new media, and built a presence on the web and through social media. Separate blogs, for consumers and for business, allowed the brand to speak to both sides of the sustainability equation. The truth of the brand has become evident and is fostering long-term goodwill that will ultimately convert to value and preference in each market segment.
Result
The solution was so successful that our client company and brand were purchased by private investors.
BOLTGROUP did more than we expected. They truly internalized our mission and with us lived the brand. In doing so, everyone on the BOLTGROUP team became part of our team, responding with speed and flexibility to an ever-growing list of requirements. Their strategy and graphics skills are exemplary, and we have come to value greatly their advice and spirit of partnership. The results were spectacular.

— Paul Raybin, Chief Sustainability Officer, AirDye
Let's Talk
Fill out the form below and we'll be in touch soon. Or, give us a call at 1.888.GET BOLT. We look forward to exploring possibilities.