Blog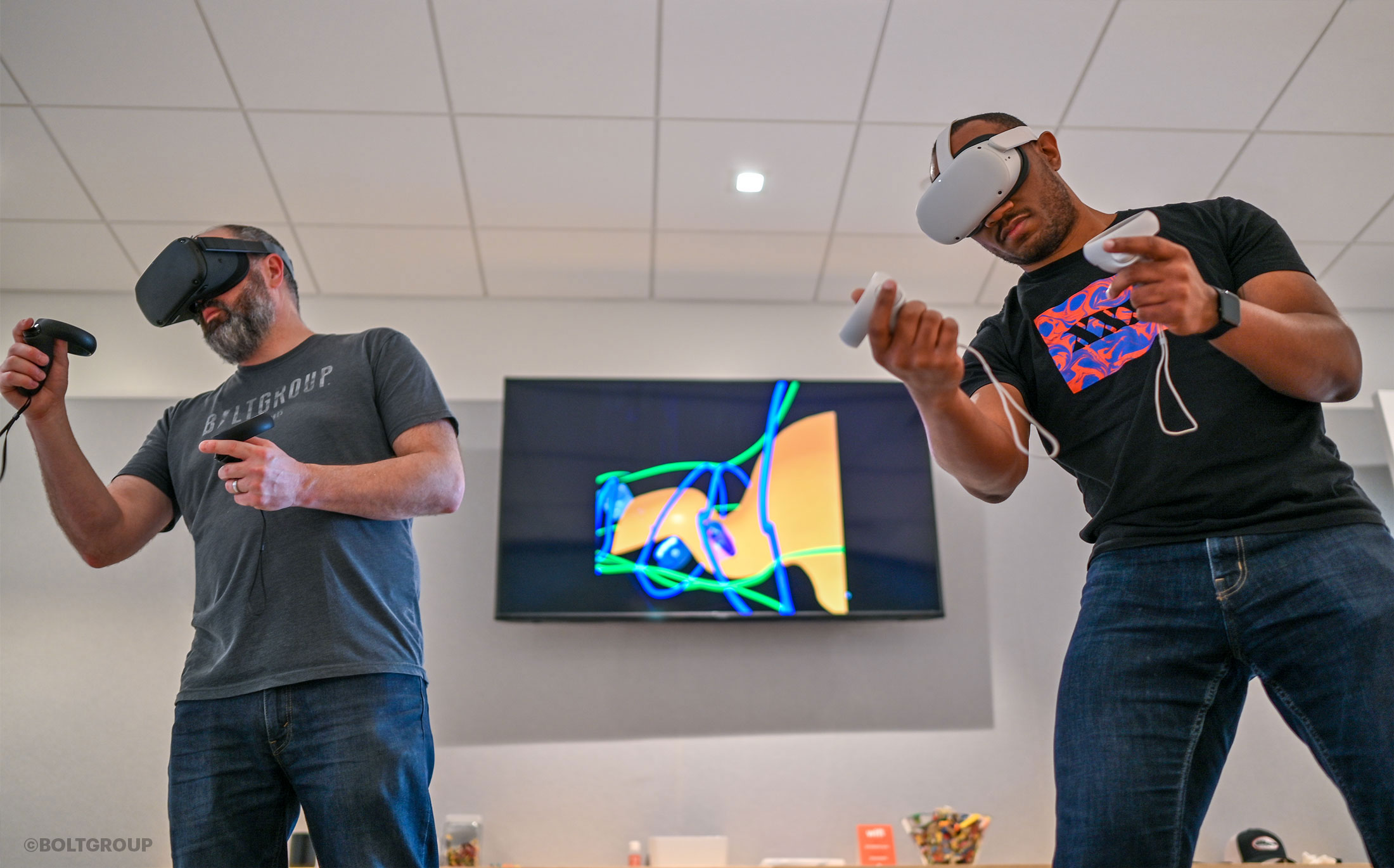 February 27th, 2023
Gravity Sketch for Traditional Industrial Design
Virtual Reality for Traditional Design
Virtual Reality (VR) is rapidly transforming the traditional design process and has already started to plant roots in many different industries. Soon, it will be possible to integrate the use of VR tools into every stage of the design and development process. In the coming months, companies will be releasing headsets with immersive features, allowing users to view the real-world environment while interacting with VR, bridging the gap between imagination and creation. In addition, others have been developing methods for people to physically experience VR via gloves and other interactable objects.
As a designer, it's an exciting time to jump into VR and start defining how to integrate this technology into present and future workflows. Before we jump to the future, let's revisit the traditional industrial design process.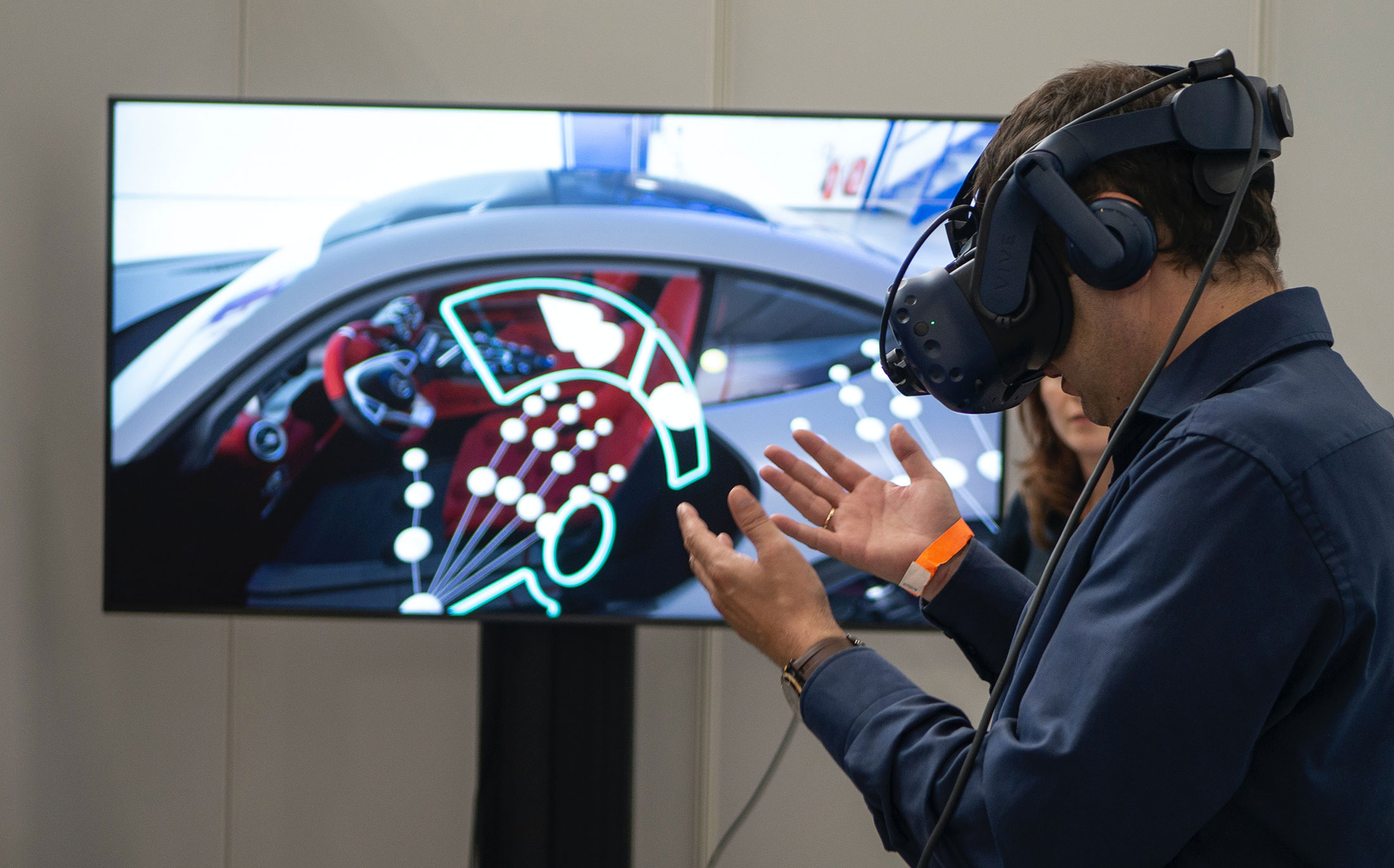 The Traditional Industrial Design (ID) Process
Generally, the traditional ID process follows a certain structure. Research, gather inspiration, sketch on paper, prototype models to understand the 2D, make changes, then build the final design in CAD. Throughout all these steps, there's a lot of back and forth between steps and between people as you collaborate, hand off, review, and pass the work upstream. All those interactions are where time and money are lost as things slow down and delay the design process.
Enter Gravity Sketch
Gravity Sketch is a VR modeling tool with a variety of features that are useful to the design process. I've been interested in Gravity Sketch for years and it has shown to be very useful for transportation, footwear, furniture, or other objects with a prescribed organization of components, but it hasn't quite fully caught on to other areas of design.
How can Gravity Sketch (GS) improve the traditional ID process?
1. Unleash creativity

GS gives you a wide assortment of tools that can seem overwhelming at first, but once you start walking with the tools, you'll soon learn how to run with them. These tools can be very useful when iterating different forms and compositions because making and moving things is extremely intuitive.
2. Think in 3D.

In the design process, sometimes details are lost in the translation from 2D to 3D. Have you ever fallen in love with a 2D concept drawing, only for the 3D model to miss the mark?

2D simply cannot convey the curves and surfaces of a 3D object. By taking your creativity from your head and straight into 3D, you jump over these hurdles because you have a better idea of what you're designing. Design becomes less drawing and more shaping things with your hands. You can still sketch in 2D, but with GS you can use that sketch as an underlay, take a 2D side profile, and turn it into a 3D image.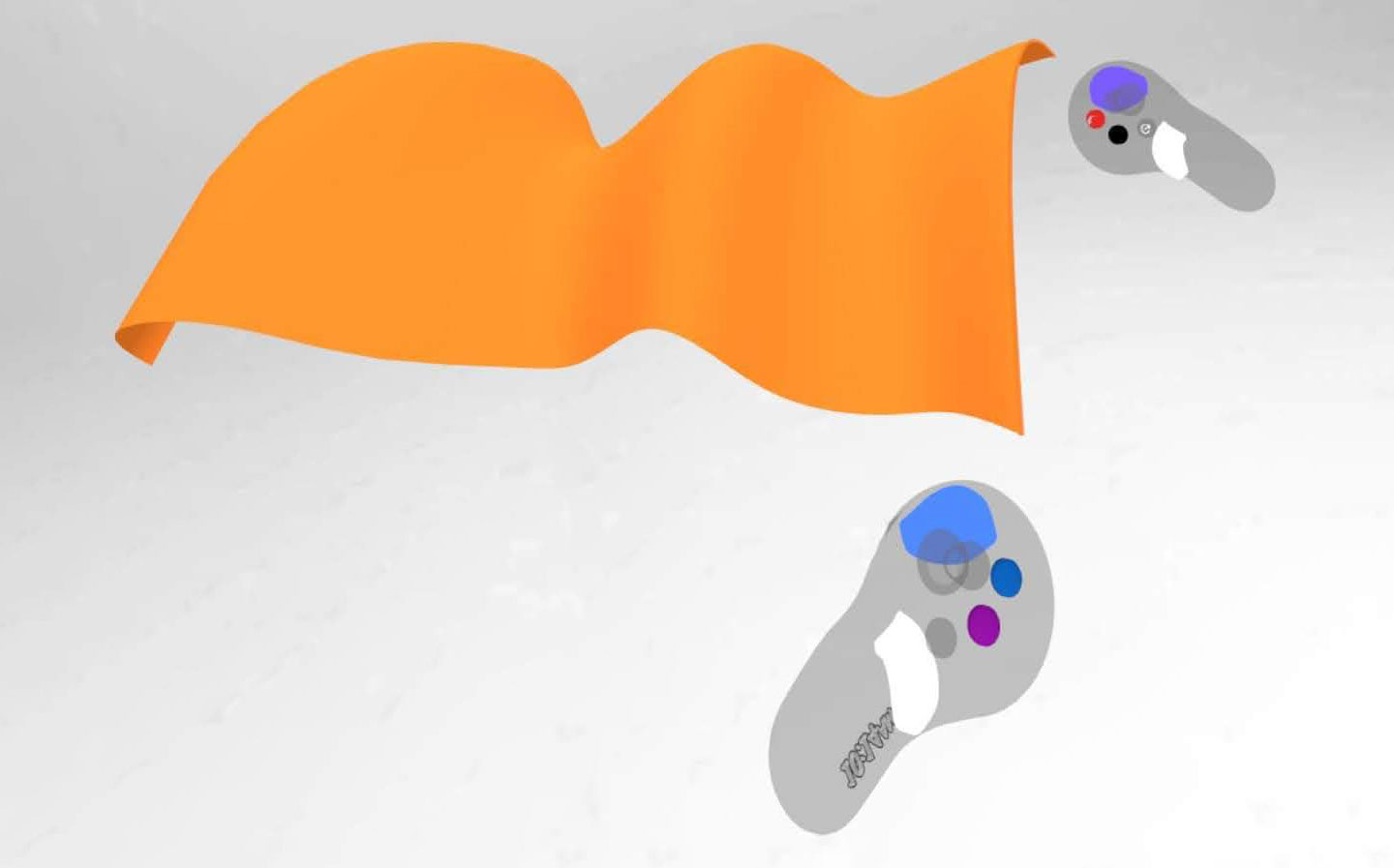 3. Experience design in scale.

When designing on a computer screen or a piece of paper, you often lose sight of the scale of the object. When building in GS, you can easily move things to experience it just like how you would in real life. Having this perspective will let you discover things that you can only experience from viewing it yourself in relation with the object. You can even go as far as building mock environments to experience a product in the right context for which it is being designed. This opens up a new level of prototyping that can reduce time, costs, and materials for the designer and the client.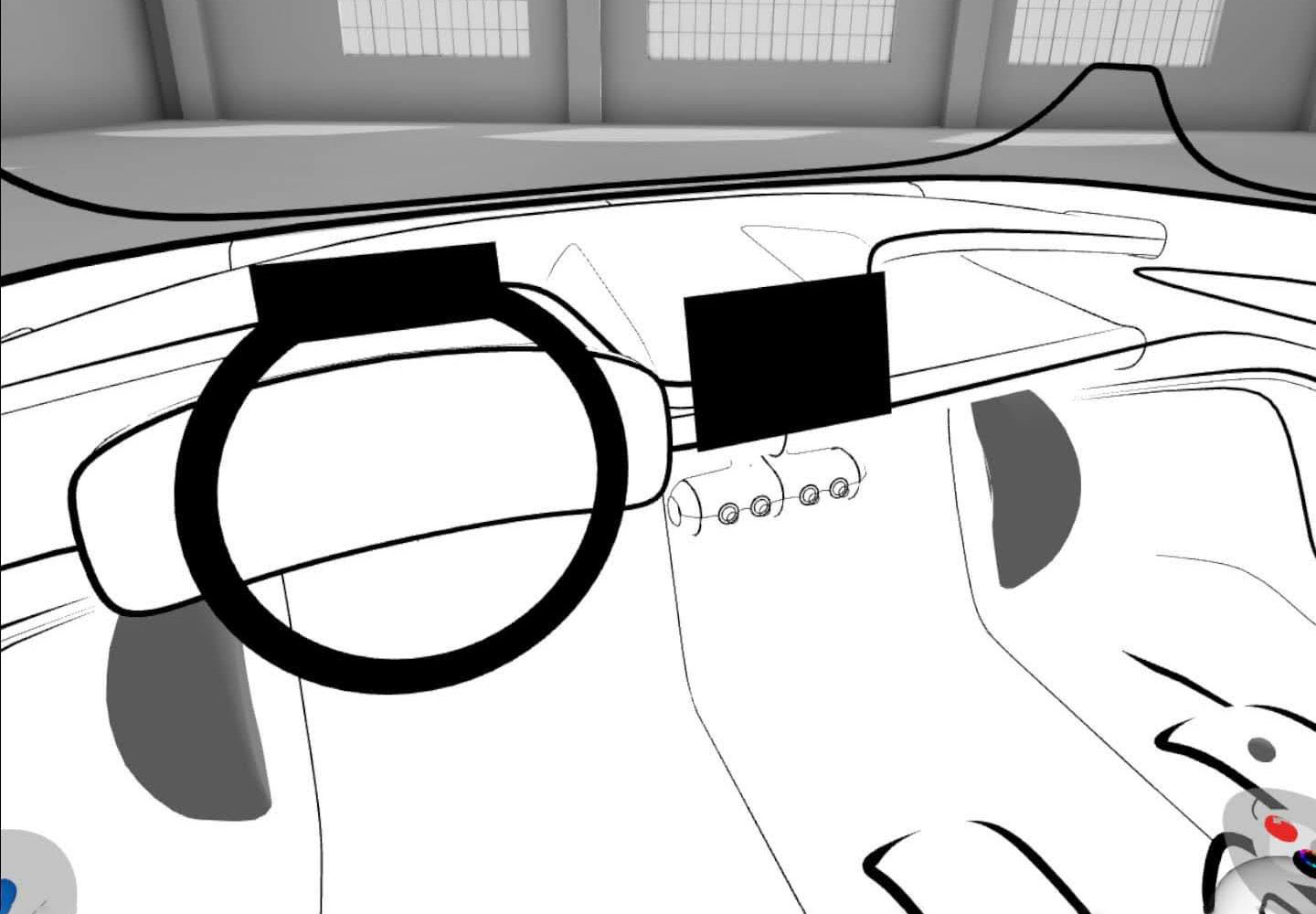 4. Go from concept to CAD.

Going from sketch to 3D can sometimes be a tough challenge and can take a lot of CAD hours to achieve. Designing in GS forces you to think in 3D so when it's time to translate that into the final CAD, you have a more intimate knowledge of the form. Also, with the right tools, 3D data can be pulled from GS into Rhino, Alias, SolidWorks, and other CAD programs. Using models straight from GS can create impressive CGI renders, and if modeled correctly, can export those models straight to a 3D printer.
5. Share and collaborate in VR

When creating things in CAD, the best you can do is screen share or pass on a CAD file, but it's not the same as having everyone in the same room looking at the same object. GS has several features that allow multiple people to create and view 3D models together, remotely. This can completely change the way designers present to internal partners and allow you to work with people from around the world.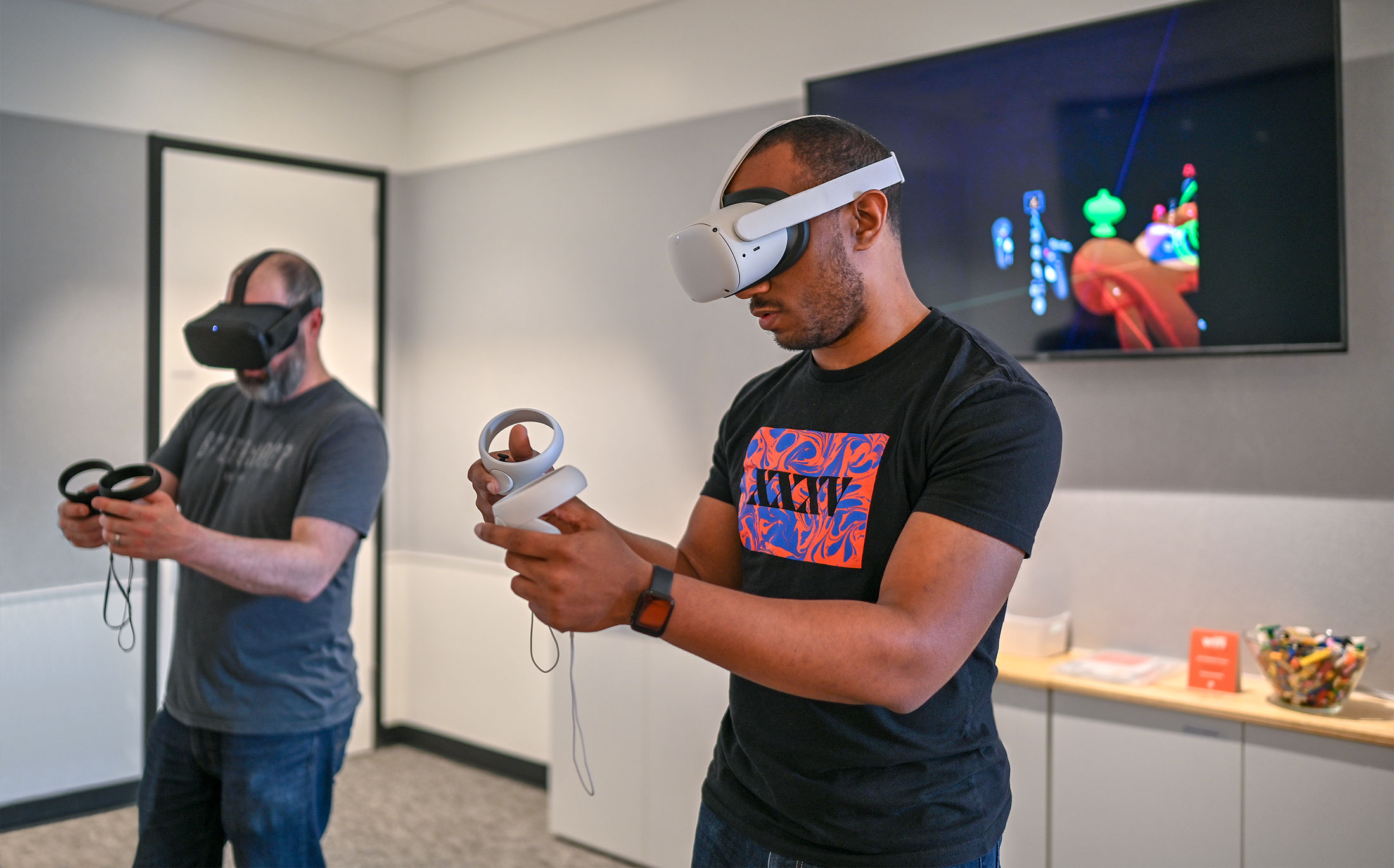 With all the ways Gravity Sketch can improve the ID process, I've been experimenting on workflow improvements that I can implement as an Industrial Designer at BOLTGROUP. Using these tools, we can look at designs from a new perspective, which can ultimately lead to more thoughtful designs, as well as better product solutions for our clients.
One of my favorite things about Gravity Sketch is how they've utilized the community of educators, designers, artists, and creators to shape and improve the program over the years. Every time I use it, I feel like I'm in the future, and I can't wait to see how it changes the world.
Let's Connect
We welcome questions, comments, stories and (good) jokes.