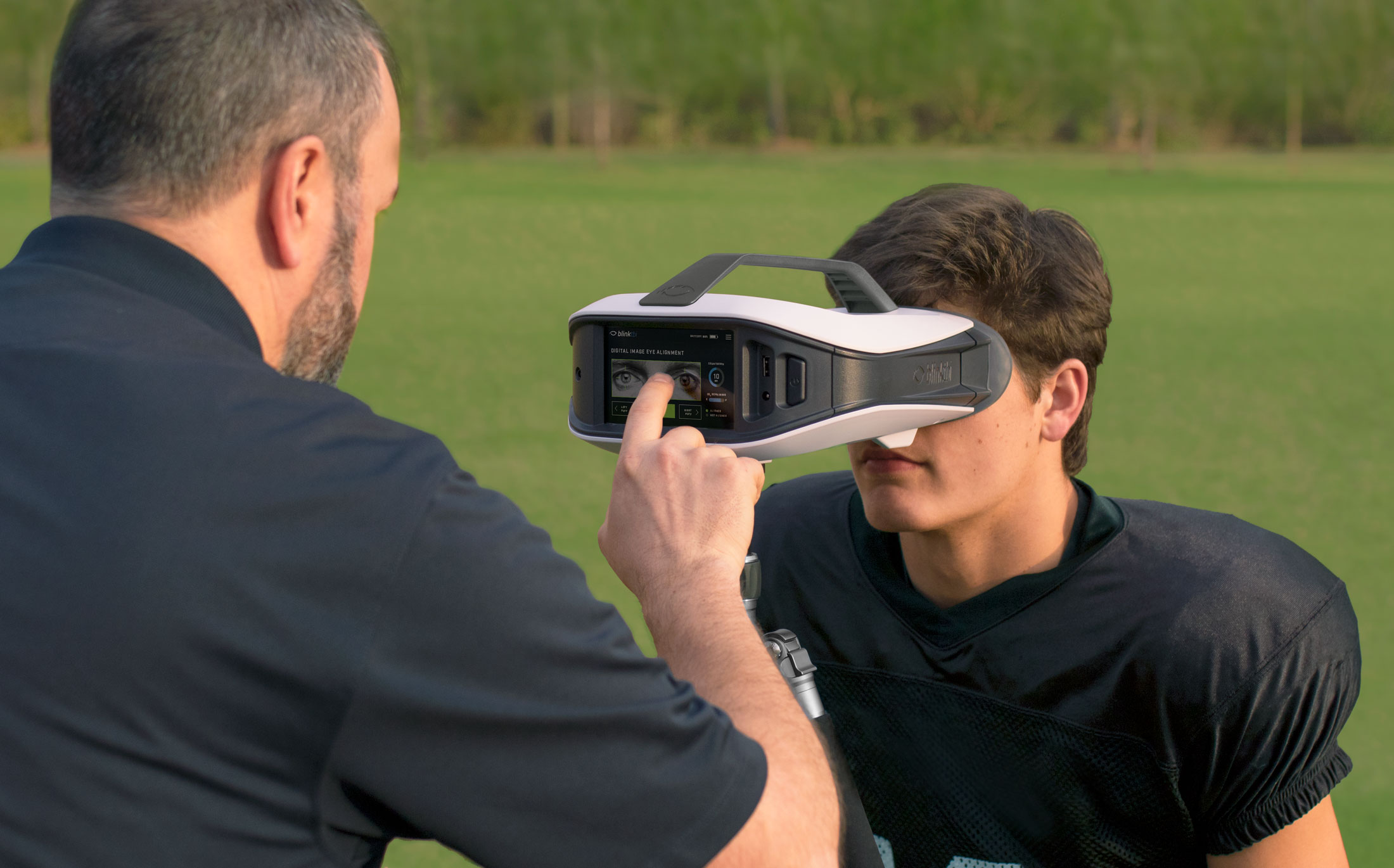 ;
BLINKTBI
Game Changer
Through Design Innovation BOLTGROUP helped blinktbi design, engineer, brand, and launch an innovative technology that measures the blink reflex.
What We Did
Industrial Design
User Research
Brand + Product Strategy
Naming
Prototyping
Product Miniaturization
Visual + Verbal Identity System
Electrical Engineering + Circuit Design
Mechanical Engineering
Platform UI
Ergonomics
Experience Design
Color Palettes
Brand Stewardship
Digital Strategy + Campaign
Brand Design + Communications
Website
Social Media
Brand Guidelines
Brand Coaching + Training
Brand Production
Production Documentation
Manufacturing Support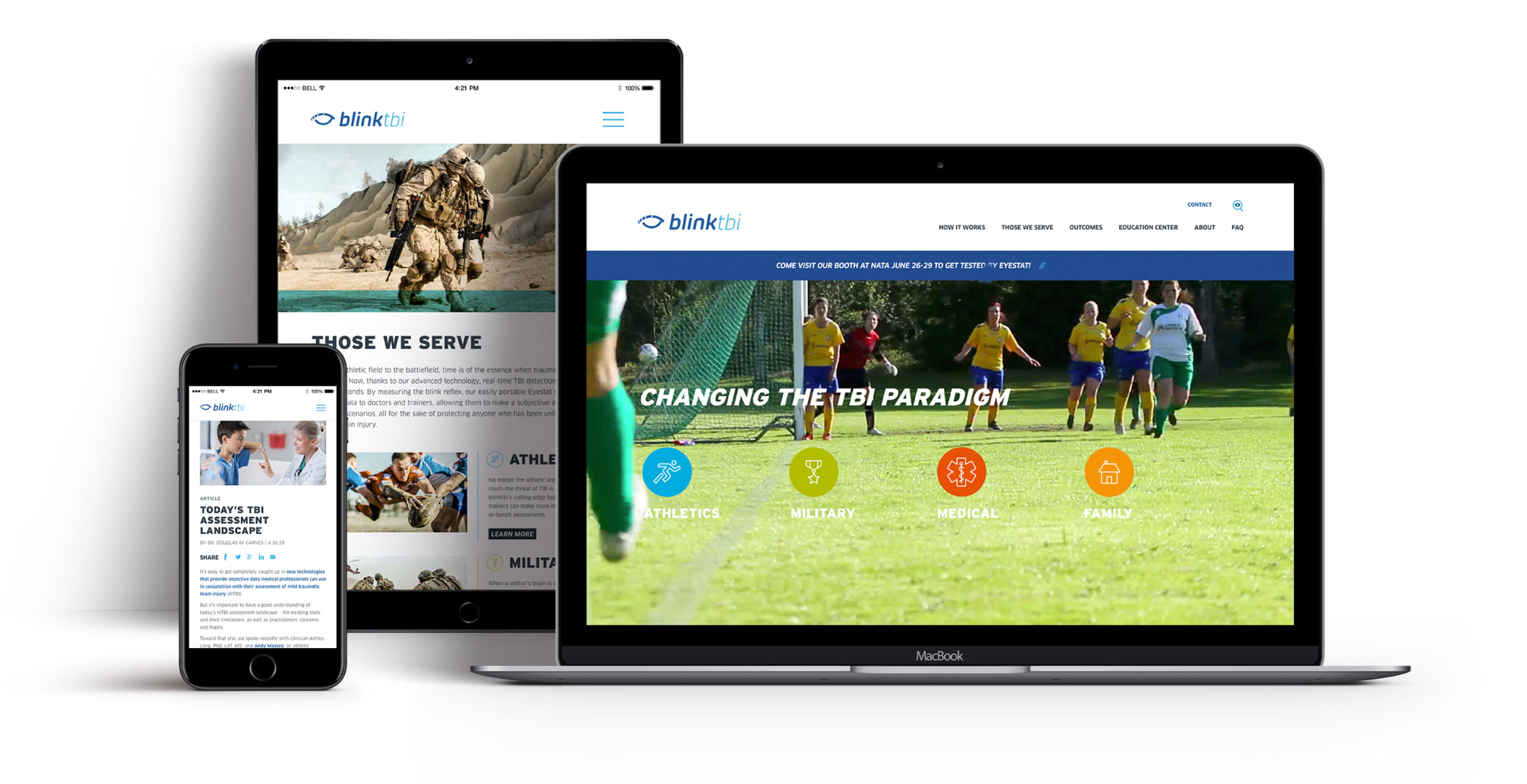 Challenge
Sometimes in the course of everyday work in the medical arena, a game-changing opportunity presents itself. Such was the case when Doug Carnes and Ryan Fiorini came to us to assist their team in bringing blinktbi to market. Applying science and technology in a new way through capturing and measuring the blink reflex, their new technology could provide objective data in under one minute. We knew how a fast, easy, and reliable way of assessing the blink reflex could impact lives forever, and we wanted to help in any way we could.
Solution
BOLTGROUP immediately immersed ourselves into their complex technology to understand how the detection and assessment needed to work. We learned the company's business goals, and understood their culture and drive to keep athletes, soldiers, construction workers, and many others safer. An integrated product and brand strategy began to emerge that would guide product development, brand development, and go-to-market strategy for the product.
As our product design team worked on miniaturization, ergonomics, and engineering for manufacturing, our brand team worked in concert to develop UI protocols and iconography, while unpacking the brand to establish their purpose, pillars, positioning, and personality, and then unpack the digital strategy for web, tradeshow presence, and collateral.
Results
The EyeStat® blink reflexometer delivers 5 light puffs of air, directed near the eyelashes, to trigger the blink reflex in a 20 second test. The system employs the use of high-speed videography to record the blink reflex, track the eyelids, and measure a number of variables using a proprietary algorithm. This process provides fast, objective data to help medical personnel with clinical assessment and decision making. Because the blink reflex is involuntary, it cannot be manipulated by the subject, and conducting the test and receiving the results take under one minute total.
Upon completion of clinical trials and FDA clearance the EyeStat is being deployed on high school and college fields around the country. blinktbi. Changing the game in a blink of an eye.
Our technology started off as a 100lb device sitting on top of a rolling cart. When we were told that compressing it down to a 4.5lb handheld device would be impossible, we brought the project to BOLTGROUP. They made the impossible happen and EyeStat was born.

— Dr. Ryan Fiorini - COO & Board Member, blinktbi
Let's Talk
Fill out the form below and we'll be in touch soon. Or, give us a call at 1.888.GET BOLT. We look forward to exploring possibilities.