coachcomm
Wearable Technology—And No Touchscreen, Please!
BOLTGROUP's multidisciplinary team applied industrial design, ergonomics, mechanical engineering, and appropriate manufacturing processes to create the CrewCom beltpack radio for football coaches and stage technicians.
What We Did
Industrial Design
Mechanical Engineering
Manufacturing Support
Finite Element Analysis (FEA)
Prototyping
Appearance Models
Brand Strategy
Naming + Graphic Identity
Production Sourcing
3D CAD Modeling
Production Part Documentation + BOMs
Awards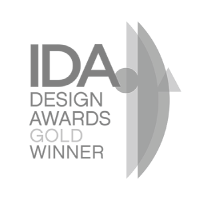 Challenge
CoachComm, the leader in wireless intercom for sports teams, was developing a new communications platform to expand into TV broadcast and live stage production. Called Pliant, this new technology would feature unprecedented system flexibility and scalability. They asked BOLTGROUP to design and engineer a new wearable beltpack that would be the physical embodiment of this new system—a cutting edge, ergonomic design to extend their leadership into new markets.
Like the underlying technology, the new beltpack would have to be flexible: four different SKUs, each with different features and components, all from the same base tooling. It would have to survive the abuse of football coaches during nail-biting games. It needed to pack a ton of leading technology into the world's smallest intercom beltpack. And it had to do so with dials and push buttons since user research showed that touchscreens would be an ergonomic blunder.
Solution
BOLTGROUP's multidisciplinary team set to work to design and engineer the new CrewCom Beltpack. Areas of expertise included industrial design, ergonomics, mechanical engineering, and manufacturing processes. We worked closely with CoachComm's in-house electrical engineers to optimize design for performance, assembly, and serviceability. BOLTGROUP designers sculpted a rugged yet sophisticated aesthetic that balanced durability  with precision details fitting high-end technology. Because the beltpack gave the user instant access to as many as four channels of communication at once, it was critical for the positioning and feel of the controls to make sense. So we experimented and fine-tuned the ergonomic controls with multiple breadboard models and 3D printed prototypes. Once the design was set we recommended molders from our vendor network and validated the design through Design for Manufacture and Assembly (DFMA).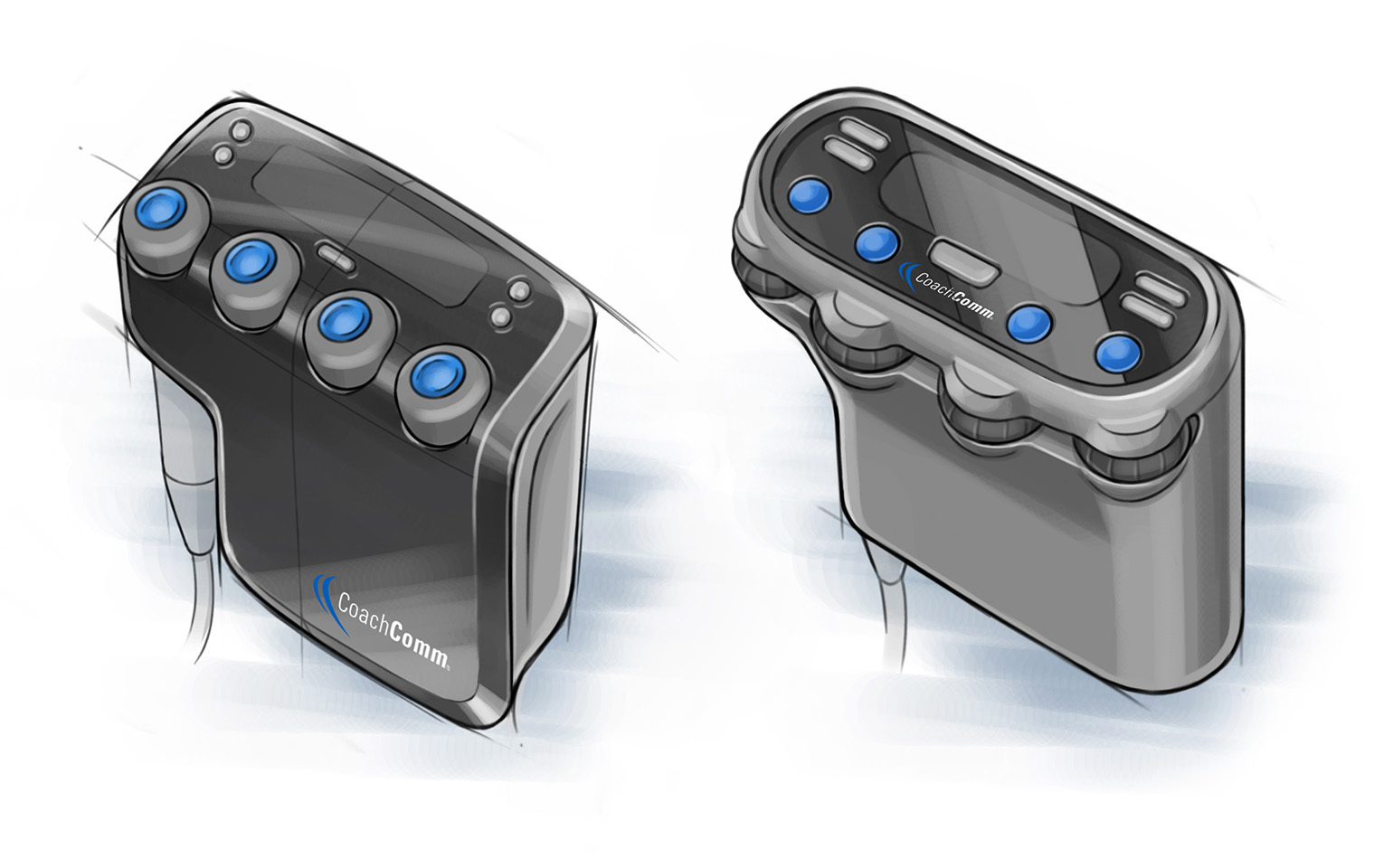 Result
At half the weight and size of competitor products, the Pliant CrewCom is far more comfortable to wear and use. The design industry's first top-side display allows coaches and broadcasters to view status with a quick glance. The scalable communications system positions Pliant as the new leader in several markets and expands CoachComm's market reach. Customers have raved about it. Peter Amos, president and CEO of CoachComm, told us about one customer who had been particularly hard to crack. But when he saw the new CrewCom beltpack, the customer became emotionally attached to the new design instantly and said, "You've done exactly what this industry needs." The high quality user experience transforms new customers into loyal fans.
Let's Talk
Fill out the form below and we'll be in touch soon. Or, give us a call at 1.888.GET BOLT. We look forward to exploring possibilities.