dematic
Autonomous Vehicles Transform Distribution
Through the principles of Design Innovation and Design for Manufacture (DFM) BOLTGROUP developed a family of autonomous vehicles with enhanced features and a 25% reduction in manufacturing cost.
What We Did
Industrial Design
User Research
Visual Brand Language
Mechanical Engineering
Manufacturing Support
Finite Element Analysis (FEA)
Prototyping
3D CAD Modeling
Production Part Documentation + BOMs
Challenge
Dematic came to us as a leader in the burgeoning technology of automated guided vehicles (AGVs). Warehouse customers were enjoying the benefits of these autonomous vehicles. However, the vehicle's design had not kept up with Dematic's many advances in technology. Customers wanted AGVs that made their warehouse facilities faster and more efficient through integrated intelligence, all while looking advanced, engaging and cool. And the high manufacturing cost for Dematic's AGVs was discouraging potential customers. Dematic needed better design and human / machine interfacing, all while reducing cost.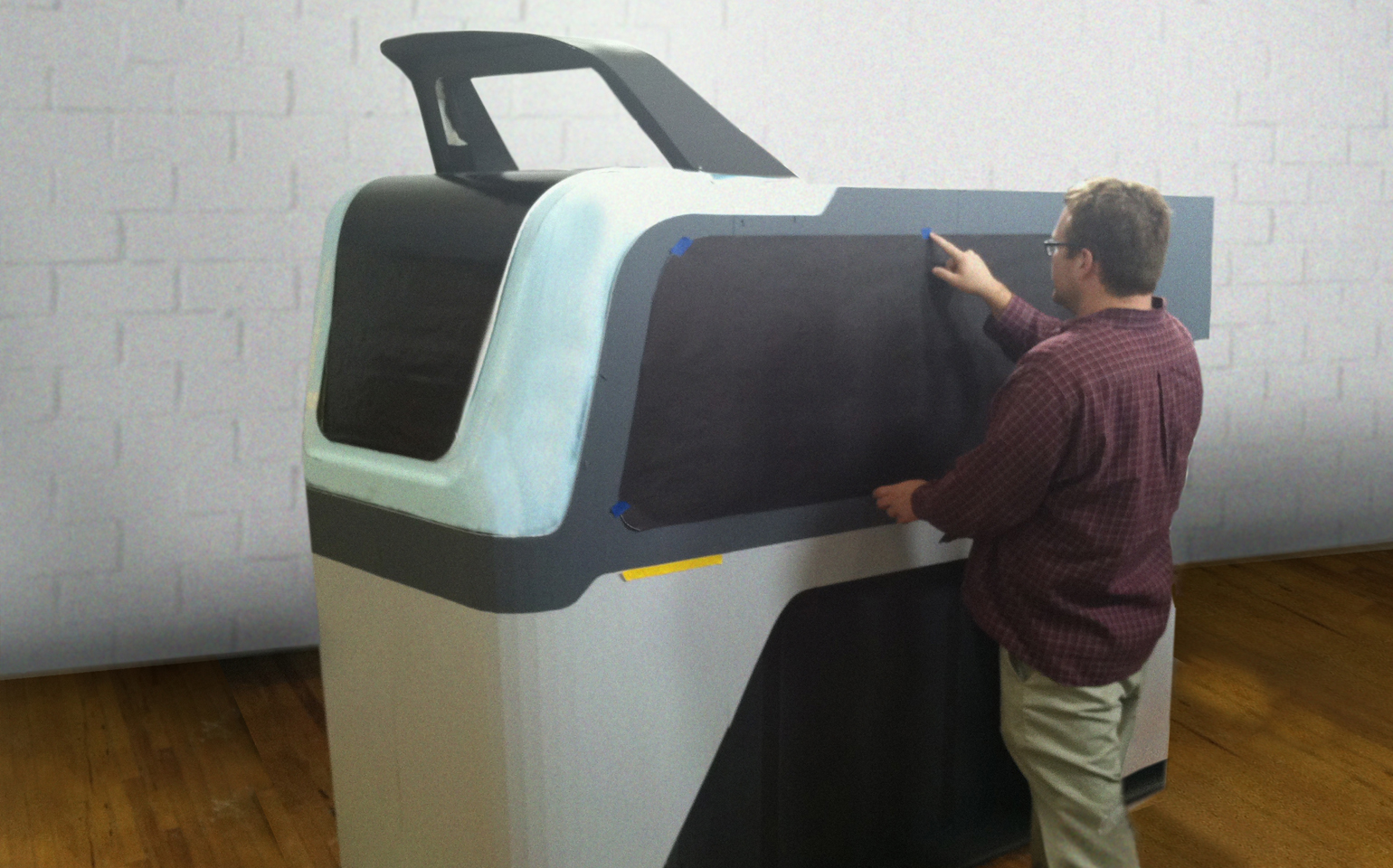 Solution
Some people see improved design and lower costs as mutually exclusive, but the BOLTGROUP team always works to achieve both of these goals. With cost reduction in mind, the team explored better ways for man and machine to co-exist in the warehouse via artificial intelligence. Next, the team relied on applied engineering and "Design for Manufacturing and Assembly" (DFMA) skills to create the new frame / chassis design. It significantly reduced manufacturing costs while increasing strength to hold heavy loads. Research at warehouse facilities also uncovered opportunities for improved ergonomics in vehicle service and maintenance. BOLTGROUP engineered a lift gate door that features access to electronics, LED warning lights, and a navigation arch. To finish the package, our industrial design team created an exterior metal and plastic body that established a visual brand language that we're now applying across the entire family of Dematic AGVs.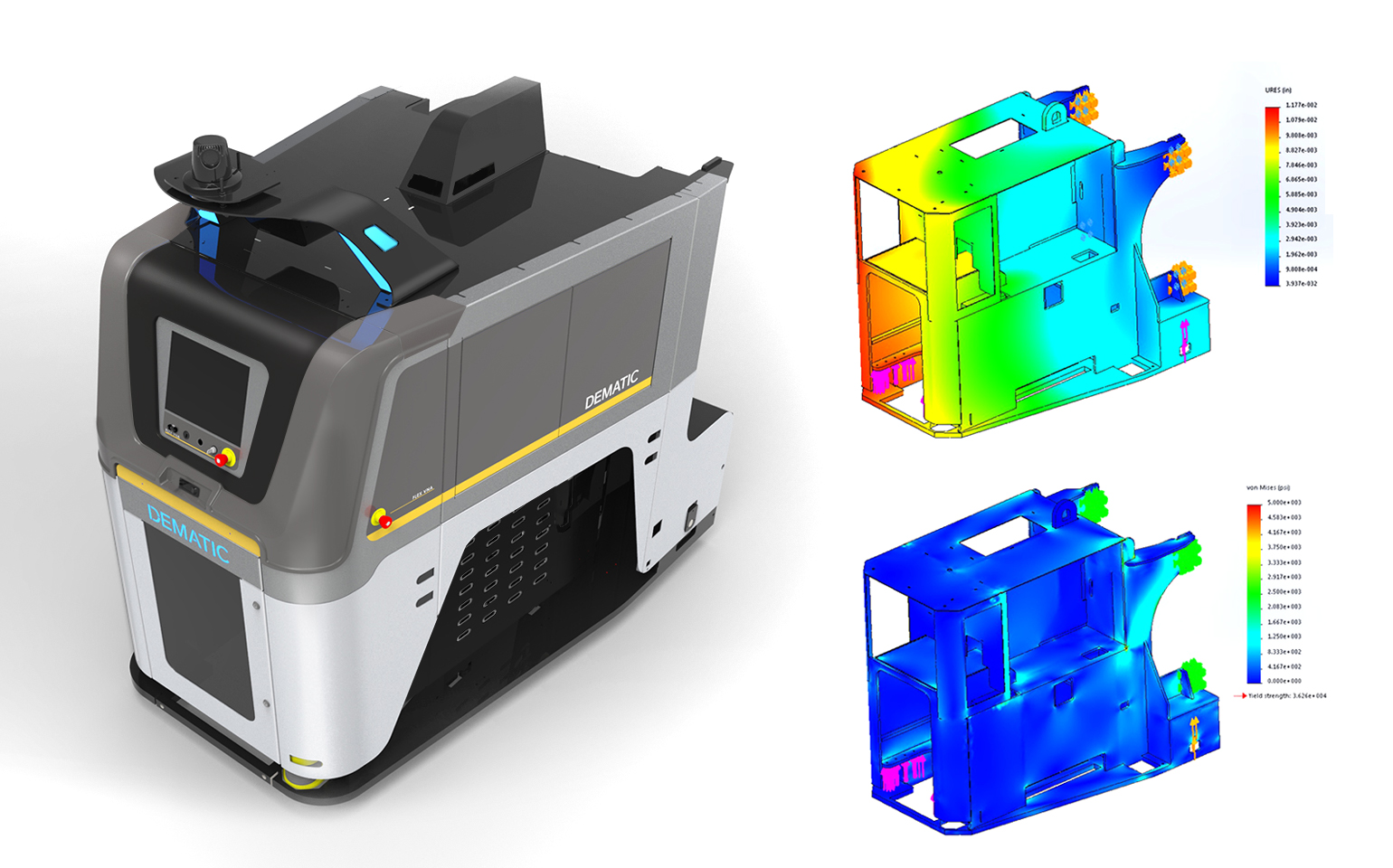 Result
The new design works more intelligently in groups and costs 25% less per vehicle to manufacture than its predecessor, and the response from the market has been exceptional.
Let's Talk
Fill out the form below and we'll be in touch soon. Or, give us a call at 1.888.GET BOLT and ask for Jess. We look forward to exploring possibilities.