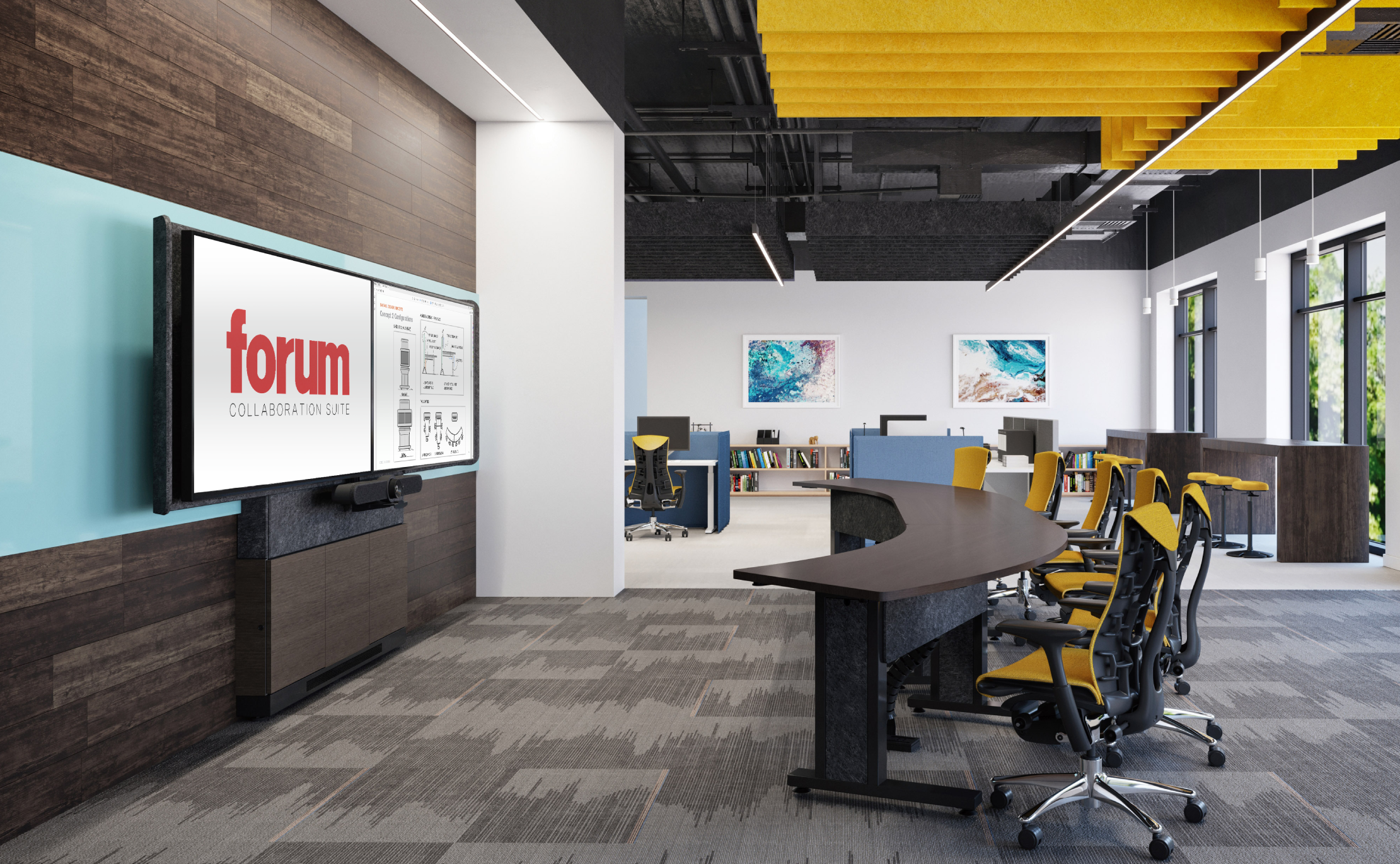 ;
Legrand | AV
A Flexible Solution for Hybrid Collaboration
Legrand | AV collaborated with BOLTGROUP product and brand development teams to reimagine flexible office furniture for a hybrid work future that continues to evolve.
What We Did
User Research
Design Strategy
Industrial Design
Concept Sketching
Study Models and Prototyping
Color Material Finish Specification
Design for Sustainability
Consumer Validation Research
Agile Project Management
Name & Nomenclature Strategy
awards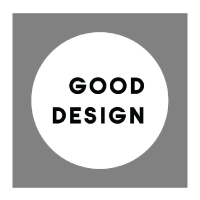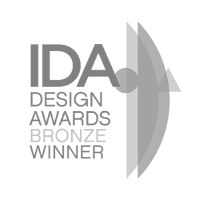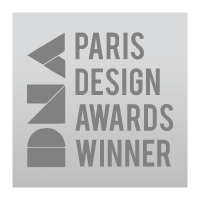 Video Credit: Middle Atlantic Products
Introduction
When BOLTGROUP started working with the Legrand | AV product team on what would become the Forum™ Collaboration Suite, the future of office work was far from clear. It was the summer of 2020, the first year of the COVID-19 pandemic. Across the world, office workers were adjusting to working from home for the first time (if they weren't laid off or furloughed). Nobody knew when or how we would return to the office, but one thing was clear: office work would be fundamentally changed forever. So, how do you design collaborative office furniture for an uncertain future? The answer, it turns out, is to take an "agile" approach.
Challenge
Businesses and workers face several challenges, as well as some opportunities, in a post-pandemic office environment, including adapting to a "hybrid" work model. Hybrid work—with some team members in the office and others working remotely—promises a lot of benefits: greater flexibility to workers and businesses, and even reduced carbon emissions and oil dependency as we take less trips to the office.
The challenges were also becoming clear: How do workers communicate and collaborate when half of their team is in the room, and the other half is remote? How do businesses outfit their office spaces for this future work style to maximize collaboration, productivity, and worker experience?
With the future of the office environment unclear, Legrand | AV, Middle Atlantic, and BOLTGROUP design teams set out to envision an office furniture solution for a problem we were still working to understand. We knew we needed a process that would be flexible and responsive to fast-changing attitudes and criteria. We embraced an agile project management process—a lean, iterative, "fail-forward" approach. It involved quickly generating and testing ideas with customers, then refining the best ideas for in-market testing and more feedback, each time elevating the ideas and solutions that resonated most.
Solution
The solution that emerged is a suite of office collaboration furniture that is as flexible as the development process from which it came. The Forum™ Collaboration Suite is a modular "huddle space" that can be adapted and adjusted to meet the needs of today's, and tomorrow's, office. We named the system Forum™ to reflect its ability to provide a seamless gathering place both within the office and virtually across the globe.
The suite is anchored by the innovative Display Stand, an all-in-one video conferencing hub with equipment mounting inside and wrapped with sound-dampening material on the outside. It features a display shroud, also wrapped in sound dampening material, that provides a premium communication experience for team members inperson and remote.
The huddle space can be built out with 3 table options to accommodate different size teams and spaces. The system offers sitting and standing height tables. And Forum can be accessorized with a wide variety of Legrand | AV and Middle Atlantic equipment to create a customized and future-proof solution for any office configuration.
In addition to its innovative approach to enabling collaboration, Forum advances Legrand | AV's mission of sustainability with thoughtful design and material selection. The sound dampening felt material is made from recycled plastic bottles, the steel frame is designed to minimize weld times for reduced energy use, and the high-pressure laminate is sourced with high sustainability standards.
Photo Credit: Middle Atlantic Products
Client's Response
"It was a great experience working with the BOLTGROUP team on both the design and branding of this exciting new family of collaboration furniture. The BOLTGROUP team collaborated closely with our Middle Atlantic product development team and Legrand | AV's Industrial Design team to understand our high-level requirements, and supported customer engagements to learn about the challenges we were hoping to solve.
Given the uncertain dynamics of the times, it was a new challenge for all of us to innovate in a fully remote work environment, and I was impressed with the BOLTGROUP team's level of engagement.
The Forum™ Collaboration Suite branding is a great representation for the line of solutions we developed and continue to iterate on."
– David Albright, Sr. Business Development Manager, Hybrid Collaboration & Learning, Legrand | AV
All this hard work has allowed us to come out of the pandemic on the front foot, with an exciting and innovative new product line that is ideal for solving some of the key challenges with hybrid meeting spaces, and has our industry talking!"

— David Albright, Sr. Business Development Manager, Hybrid Collaboration & Learning, Legrand | AV
Let's Talk
Fill out the form below and we'll be in touch soon. Or, give us a call at 1.888.GET BOLT. We look forward to exploring possibilities.