COMFORT REVOLUTION
A Revolution in Cool
BOLTGROUP created the brand foundation, brand positioning & value propositions for Comfort Revolution, then brought the brand to life visually & verbally.
what we did
Brand Strategy
Brand Architecture
Brand Naming
Visual Identity System
Experience Design
Color Palettes
Packaging
Merchandising
Brand Design + Communications
Retail Design
Showroom Design
Website
Video Production
Direct Mail
PR
Advertising
Art Direction
Brand Guidelines
Signage
Visual Brand Language
Product Design
Brand Coaching + Training
Brand Stewardship
Brand Production
Fabrication Coordination + Fulfillment
Awards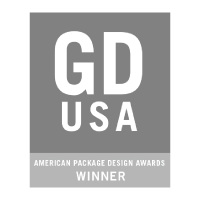 Challenge
Michael Fux wanted to revolutionize the bedding industry. He'd done it before and knew he could do it again—but it had to be "just as right as the first time." He chose BOLTGROUP as his partner.
The bedding marketplace is crowded and highly competitive. Michael Fux had once built and then sold one of the most successful memory foam companies in the industry. During his non-compete years he noticed that no one had grabbed the role of innovator. So the day his agreement expired, he jumped back in with both feet and Comfort Revolution was born. BOLTGROUP was challenged with shaking up the bedding marketplace.
Solution
The BIG IDEA premise was to revolutionize "comfort" as a consumer proposition through products that delivered on that promise. But Michael Fux didn't stop there. His vision saw just as many big ideas for the broad brand experience—revolutionary packaging design, visual merchandising, product delivery, and distribution, customer service, product innovation, such as Hydraluxe® gel technology, and creative marketing design.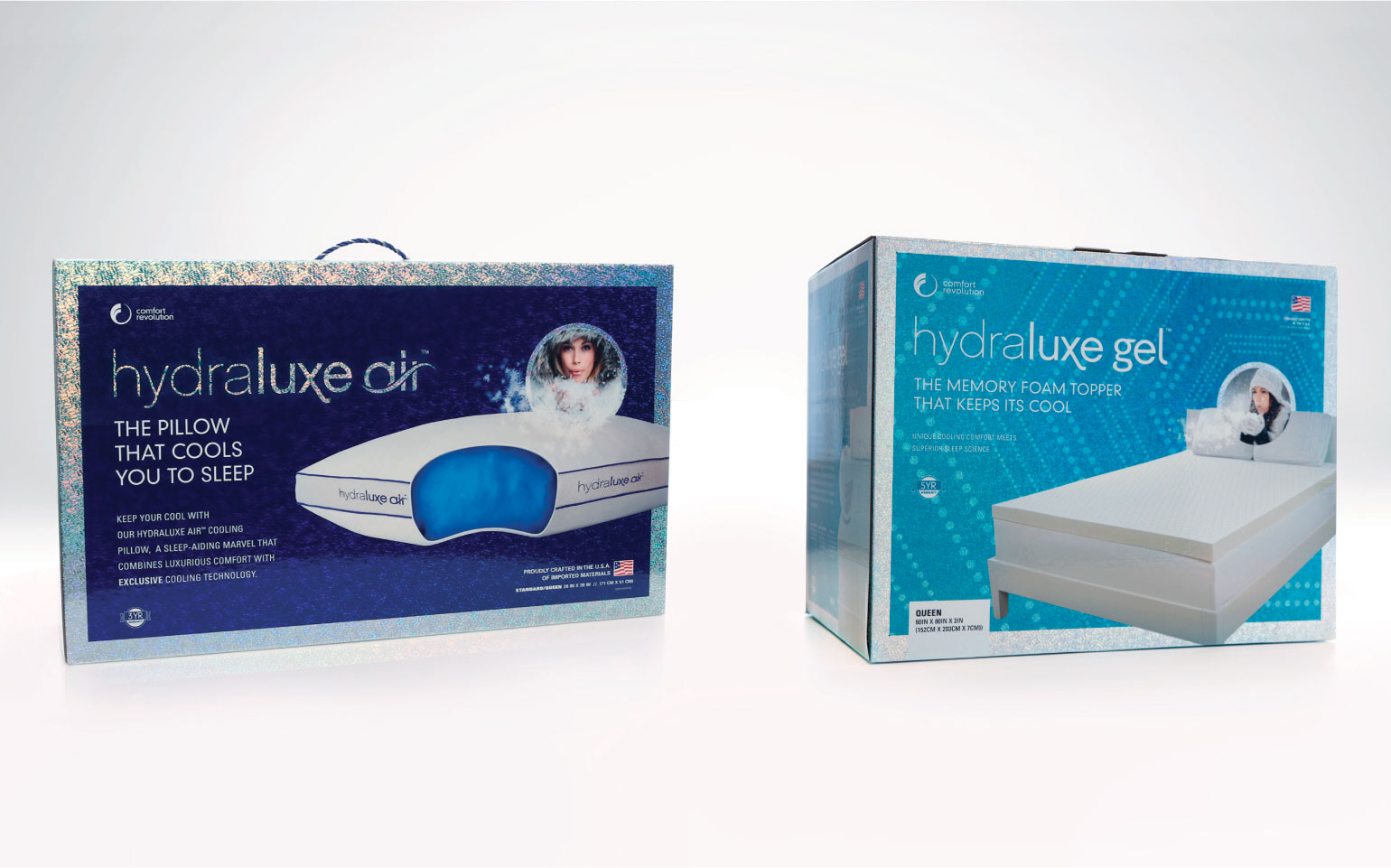 So we rolled up our sleeves. First we created the brand foundation, brand positioning, and value propositions to define the guiding principles. This would be the bible for creative exploration and definition, and for future product development and service. Next we set to work bringing the brand to life visually and verbally—the name, word mark, logo, and all other visual cues. Then it was on to the showroom with messaging, packaging design, visual merchandising, photography, brand communications, social media celebrity endorsements, in-store promotions, and sponsorships. Whew. And everything we did had to be a revolution in cool.
Result
Within the first year, product placement was secured at the major retailers and e-commerce was established to provide the halo for the brand. Exposure came via motorsports, features on Dr. Oz, as well as other daytime shows, and celebrity charity sponsorships. These thrust the brand into the limelight and into the hearts of consumers nationwide. All part of our mission to create brands, products, and experiences that people love.
Have we created a revolution in cool? We think so.
We were looking to revolutionize the bedding industry again and really push the innovation factor. Working with BOLTGROUP gave a clear strategic and creative advantage over our competition. They captured my vision and the results have been great. And working with the team is a pleasure.

— Michael Fux, CEO, Comfort Revolution
Let's Talk
Fill out the form below and we'll be in touch soon. Or, give us a call at 1.888.GET BOLT. We look forward to exploring possibilities.