gi supply
See Spot Soar
BOLTGROUP developed the name, brand & package design for SPOT, an endoscopic marker by GI Supply.
What We Did
Brand Strategy
Brand Architecture
Brand Naming
Visual Identity System
Experience Design
Color Palettes
Packaging
Brand Design + Communications
Merchandising
Video Production
Promotional Design
Direct Mail
Trade Show
Advertising
Art Direction
Visual Brand Language
Product Design
Brand Guidelines
Brand Coaching + Training
Brand Stewardship
Brand Production
Fabrication Coordination + Fulfillment
Awards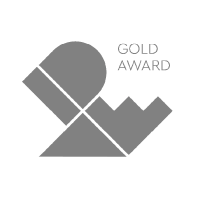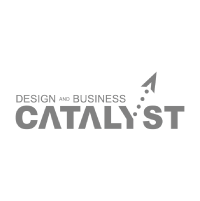 Challenge
One doctor's smart idea can generate a great medical product. GI Supply has had lots of these smart ideas. Founded by a gastroenterologist, the company had a direct line to the best talent in the field. GI Supply enjoyed a successful business in medical garments and now wanted to expand into durable medical devices. What they lacked was a partner who could help validate their ideas and develop them into successful medical devices. BOLTGROUP was chosen and a long-standing relationship was born.
One of GI Supply's many interesting ideas was the development of an endoscopic marker—an FDA approved tattooing ink that could be injected through an endoscope to mark where tissue samples were taken for ongoing treatment. Sort of an innovative way to mark the spot.
Solution
An uncomplicated, patient-friendly name was needed. One that was simple, elegant, and descriptive. The brand and package design had to be economical and needed to reflect the attitude in the endoscopy suite—professional, calming, and friendly. And that's how SPOT was born.
Medical packaging is often overly somber and complex, a trend BOLTGROUP hoped to buck with the personality of the brand and packaging. The use of color and simple iconography creates a clear brand identity and brings an element of calm to a serious medical procedure. The bright green color of the cap also serves an important function in helping to locate the product in an intentionally dimly lit GI suite.
Result
Innovative aesthetics, ease of use, and manufacturing cost were all optimized by the BOLTGROUP team. Almost immediately the results proved themselves, becoming the most successful product launch in the company's history. The speed to market made possible by tapping into off-the-shelf components as part of the design solution prevented other manufacturers from entering the marketplace until a beachhead had been established, giving SPOT a category exclusive.
Using stock materials also reduces the cost of packaging, making it an economical solution for doctors. IDSA judges awarded the innovative design with the coveted IDEA Gold Award, and the Catalyst Design for Business award.
One of the more notable aspects of the packaging is its personality. I wish other pharmaceutical companies would think this way."

— Nasir Kassamali, Luminaire and IDSA Judge
Let's Talk
Fill out the form below and we'll be in touch soon. Or, give us a call at 1.888.GET BOLT. We look forward to exploring possibilities.