marley electric
Hot Ideas + Cool Innovations
BOLTGROUP provided Marley Electric with a tailored design strategy and product form language to meet the needs of different users.
What We Did
Industrial Design
Market Research
Mechanical Engineering
3D CAD Modeling
Challenge
Marley made great electric wall heaters and sold them through a variety of distribution channels—electrical distributors, architecture / engineering specifiers, consumer retail, and online. Marley needed a tailored design strategy and a product form language to meet the needs of each constituent.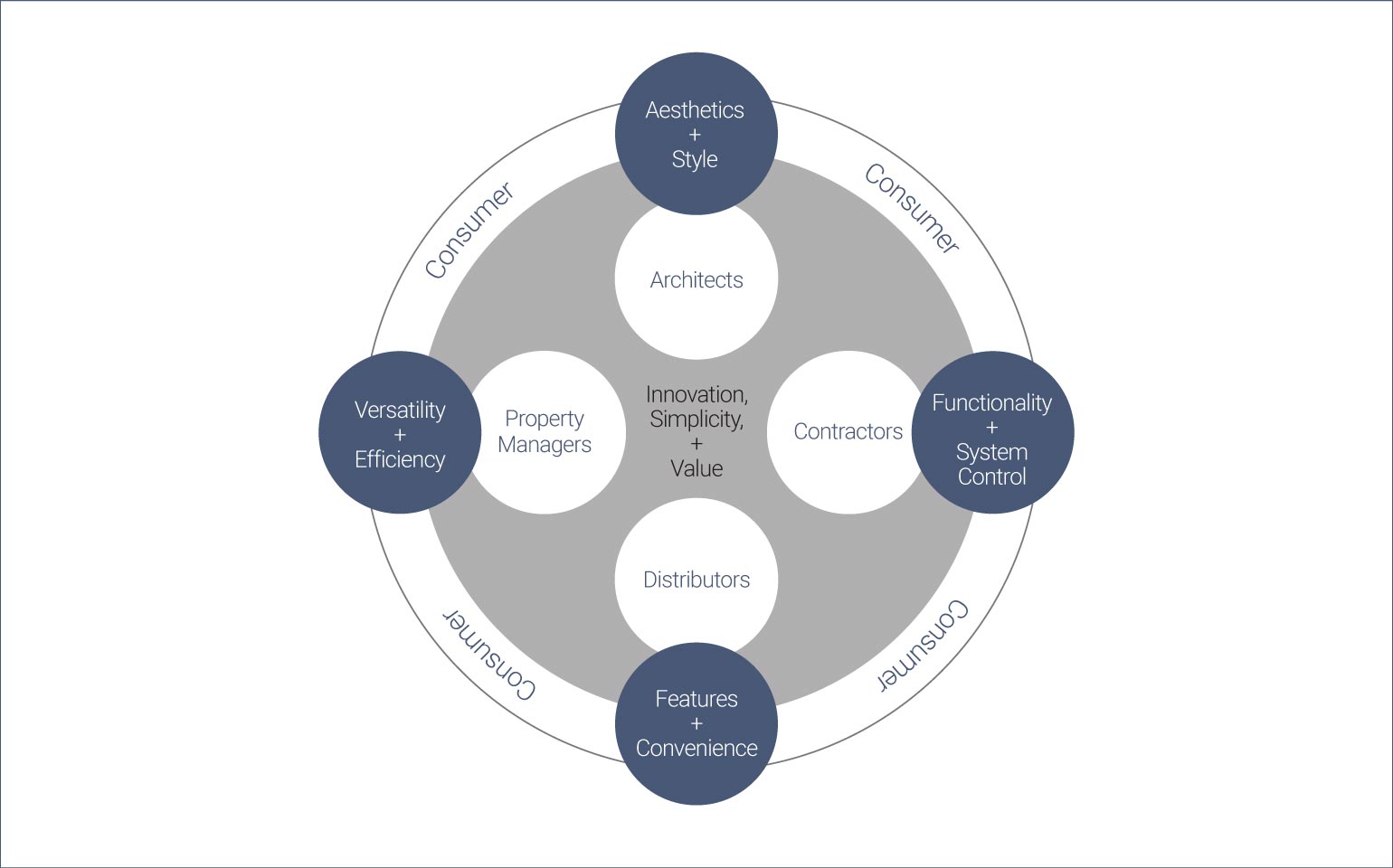 Solution
BOLTGROUP started with thorough research of members in each distribution channel. The result was a discovery of consistencies and inconsistencies in the needs of specifiers and users. We realized there needed to be a strategy to meet the needs of all. The solution was two-fold. First, the products were differentiated specifically for each channel through nuance of form and the addition of features. Second, we incorporated a digital user interface and digital technology to improve the overall user experience. Further, the technology connected the heaters to new smart building systems being developed around the world. To pull it all together, BOLTGROUP created a branding / marketing strategy to tell a targeted story for each channel.
Result
The Marley Artisan Smart Series speaks directly to the architect / specifier while the Marley HT Smart Series is aimed at electrical distribution and consumer retail audiences. The industry response to these customized innovations in electric heating has been excellent.
Let's Talk
Fill out the form below and we'll be in touch soon. Or, give us a call at 1.888.GET BOLT. We look forward to exploring possibilities.