SEALY
Cool Meets Perfect
When you have two audiences who might both like one of your products, how do you market? Micro-targeting! How to capture two buyer segments for a single product.
What We Did
Brand Strategy
Brand Architecture
Naming
Packaging
Art Direction
Visual Identity System
Color Palettes
Trim + Packaging
Merchandising
Brand Production
Awards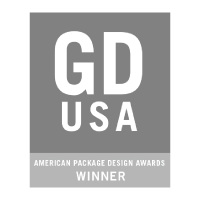 Challenge
Two audiences. Two approaches. Double the appeal. Sealy wanted to create a tiered product line that would operate within a "better, best" channel strategy. Each line would feature essentially the same pillow and mattress topper. The "better" line was to capture a younger, millennial consumer under the fresh Sealy brand. The "best" line was to target mature customers under the more sophisticated Sealy Posturepedic brand.
Solution
Retaining the overarching Sealy brand as its primary umbrella, BOLTGROUP worked with Comfort Revolution to carefully craft two collection approaches for the same products to appeal to two respective audiences. First, an engaging name that embodied the primary benefit of the product was created for each collection. This was then coupled with lively packaging designed to guide audiences through the product assets via color, photography, and infographics.
Cool Flip: Friendly, fun, lively, carefree. The Cool Flip name and package is filled with energy. Packaging is clean, white, and refreshing. Youthful, relaxed lifestyle photography creates an emotive draw. The Cool Flip palette uses brighter blues and a crisp modern feel. Infographics are playful to pull the millennial audience in.
Perfect•Chill: Warm, sophisticated, understated, precise. The Perfect Chill name suggests a flawless ideal. Packaging is enriched through the use of rich black, paired with deeper blues. Infographics are refined, calling out luxurious product benefits. Product photography was chosen over lifestyle shots in order to highlight the more elegant ticking and covers on the products.
Result
Two ways of unwrapping one underlying product line presented an opportunity for micro-targeting, and thereby, capturing more of each audience than would have been possible with an approach attempting to straddle both.
Let's Talk
Fill out the form below and we'll be in touch soon. Or, give us a call at 1.888.GET BOLT. We look forward to exploring possibilities.