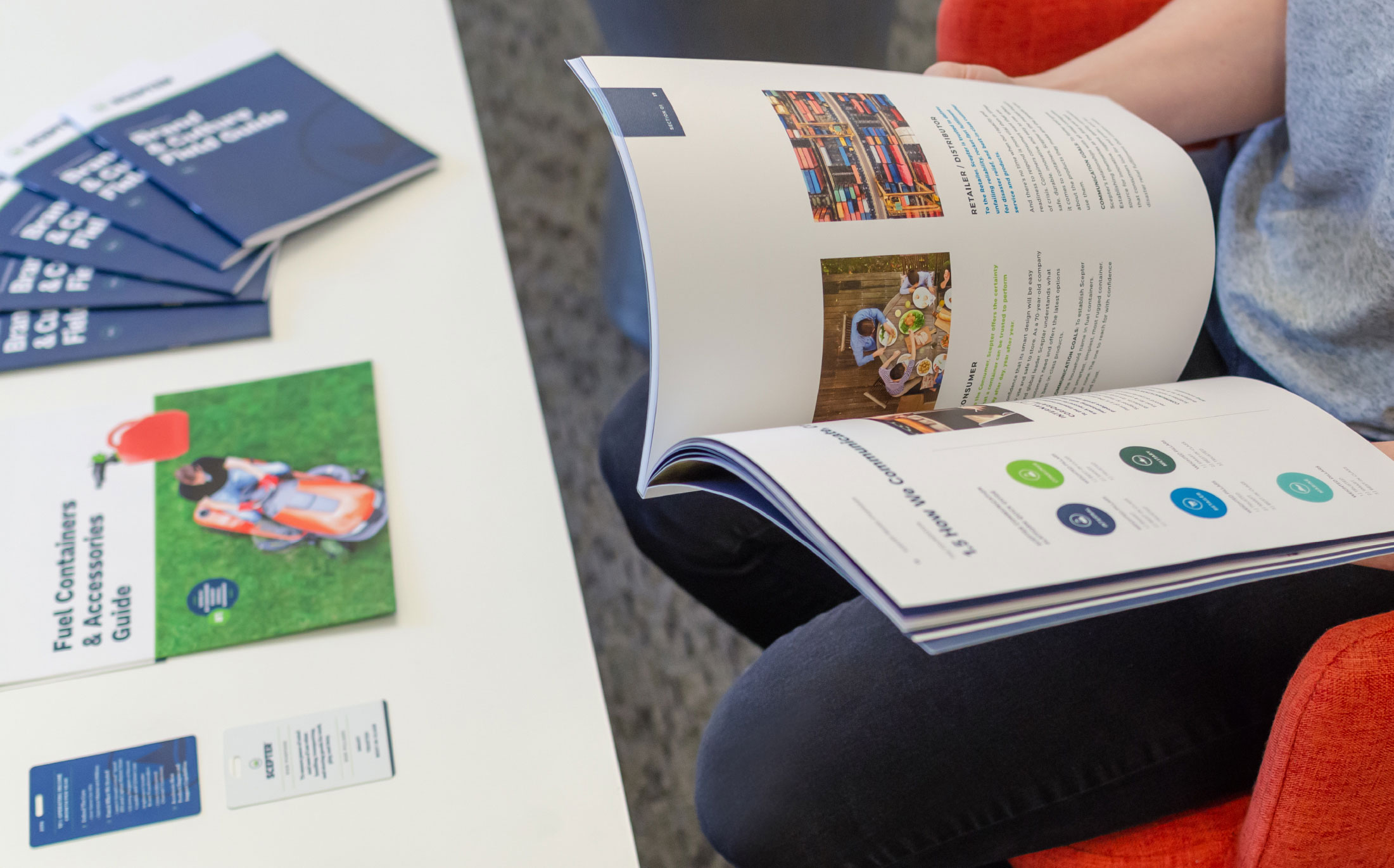 ;
Brand Design + Communications
With your business goals in mind, we build brands driven by purpose and empathy for authentic connections.
With knowledge and experience, we turn insights into winning brand strategies. With empathy and creativity, we imagine and construct memorable brand and design experiences. And with innovative craft and design, we bring strategy to life through meaningful and effective brand communications. This head, heart, and hand approach empowers you to connect more intimately with your customers and users.
Our Design Innovation process for brand design and communications includes:
With the goal of building a sound strategy, we conduct research throughout North American and East Asia, as well as in Europe and South America. And we have a network of trusted partners in most every corner of the globe.
Some Of Our Techniques:
Ethnography
Human-Centered Design Sessions
Online Bulletin Boards
User Shadowing
Quantitative Surveys
Customer Journey Maps
Mind Mapping
Data Clustering
Insights Translation
Focus Groups / Mini Groups / IDIs
Online & Mobile Surveys
Tracking Studies
In-Store Intercepts
Digital Anthropology
What We Deliver:
Employer Brand Research
Ethnography & Human Insights
Innovation Process Coaching
User + Consumer Insights Research
User Insights Videos Highlighting Opportunities for Innovation
User Persona + Scenario Descriptions
Equity Baselines
Market Research & Segmentation Studies
Materials + Technology Research
Consumer Validation Testing
Usability & User Experience Testing
Growth Strategy
Lifestyle Trend Research
Our approach requires a deep immersion into your business, using a trifecta of insight-gathering research, customer empathy, and competitive analysis to uncover the latent opportunities of your brand.
What We Deliver:
Brand Purpose
Brand Pillars
Brand Positioning
Brand Personality
Brand Value Propositions
Brand Story
Brand Architecture
Brand Alignment
Color and Trend Analysis
Color and Trend Forecasting
From logo and wordmark development, through full identity systems, color research and specification, packaging, merchandising, art direction, and complete brand communications and guidelines, we help you create a Brand Ecosystem that effectively communicates your brand promise to your constituents. Then we design seamless systems and experiences that are memorable, beautiful, and from a consumption standpoint, irresistible.
Verbal Strategy:
Verbal Identity Systems
Company, Product + Service Naming
Voice
Messaging / Copy
Nomenclature + Naming Conventions
Linguistics
Trademark Screening
Naming Research
Brand Design + Communications:
Corporate / Brand Identity Systems
Experience Design
Logo / Logotype
Color Palettes
Packaging, Merchandising + Retail Design
Brand Communications
Brand Image Art Direction
Brand Guidelines
Visual Brand Language
Every internal and external brand experience should be designed. We can assist you in implementing the right strategy to ensure your audience hears your beautiful brand promise loud and clear. That includes production, fabrication coordination, and fulfillment. Music to your ears? We thought so.
What We Deliver:
Implementation Strategy + Execution
Brand Stewardship
Brand Coaching + Training
Brand Assessment Audit
Brand Guidelines
Brand Production, Fabrication Coordination + Fulfillment
Featured Brand Case Studies
Let's connect!
We welcome questions, comments, stories and (good) jokes.